Sheikh Rashid Al Khalifa is an artist and a member of the Bahraini royal family. He is the first president and the current honorary president of the Bahrain Arts Society.
His work was exhibited in various art galleries worldwide including the Saatchi Gallery and Ayyam Gallery.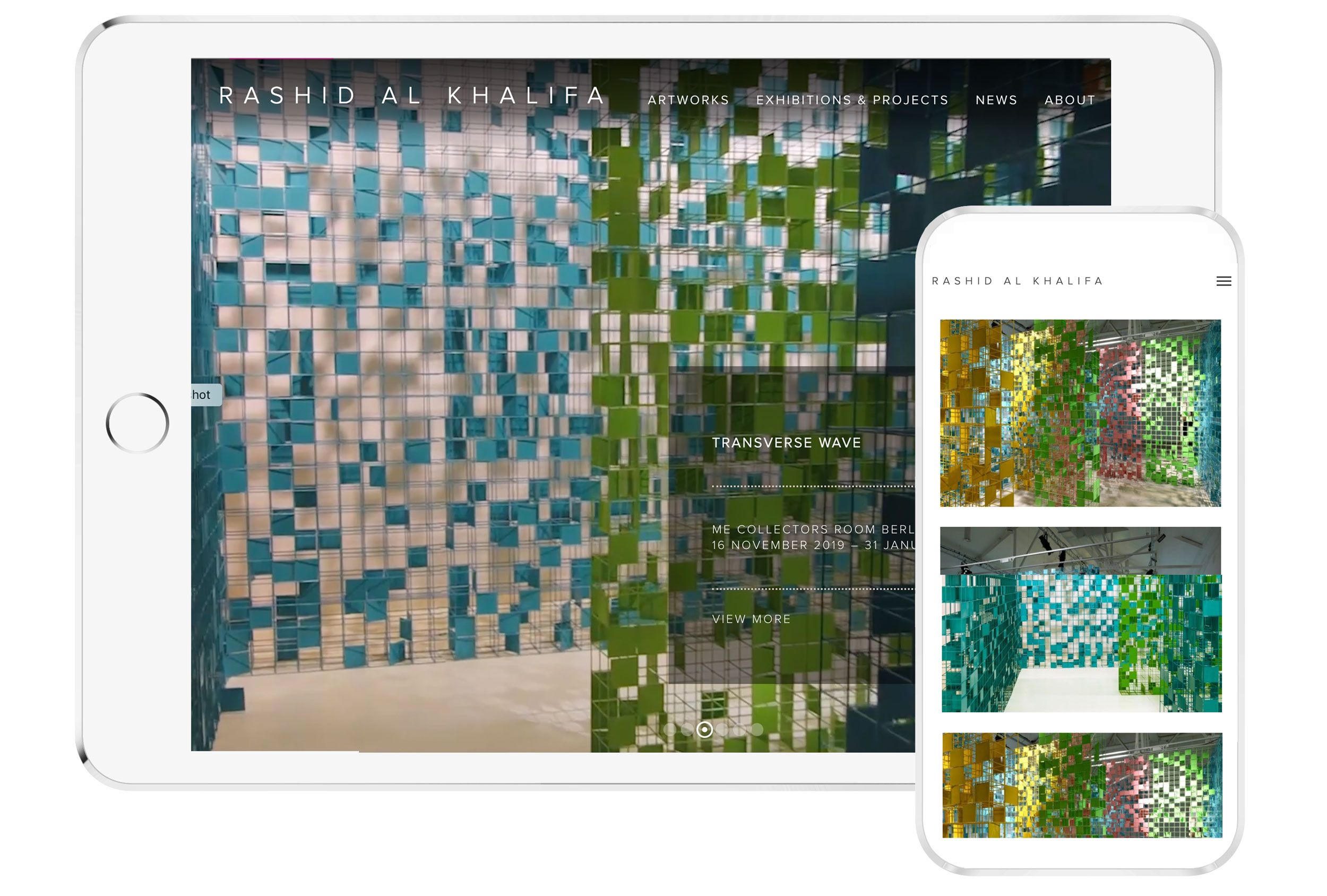 Rashid Al Khalifa web design
Rashid Al Khalifa is an internationally renowned artist based in Bahrain. Rashid exhibited at the Saatchi Gallery in London in 2018 and he has exhibitions planned for Istanbul & Berlin this year. Through an unexpected choice of medium- polished steel or matte aluminium- Rashid's work stands transcendent; a tribute to traditional design and architecture.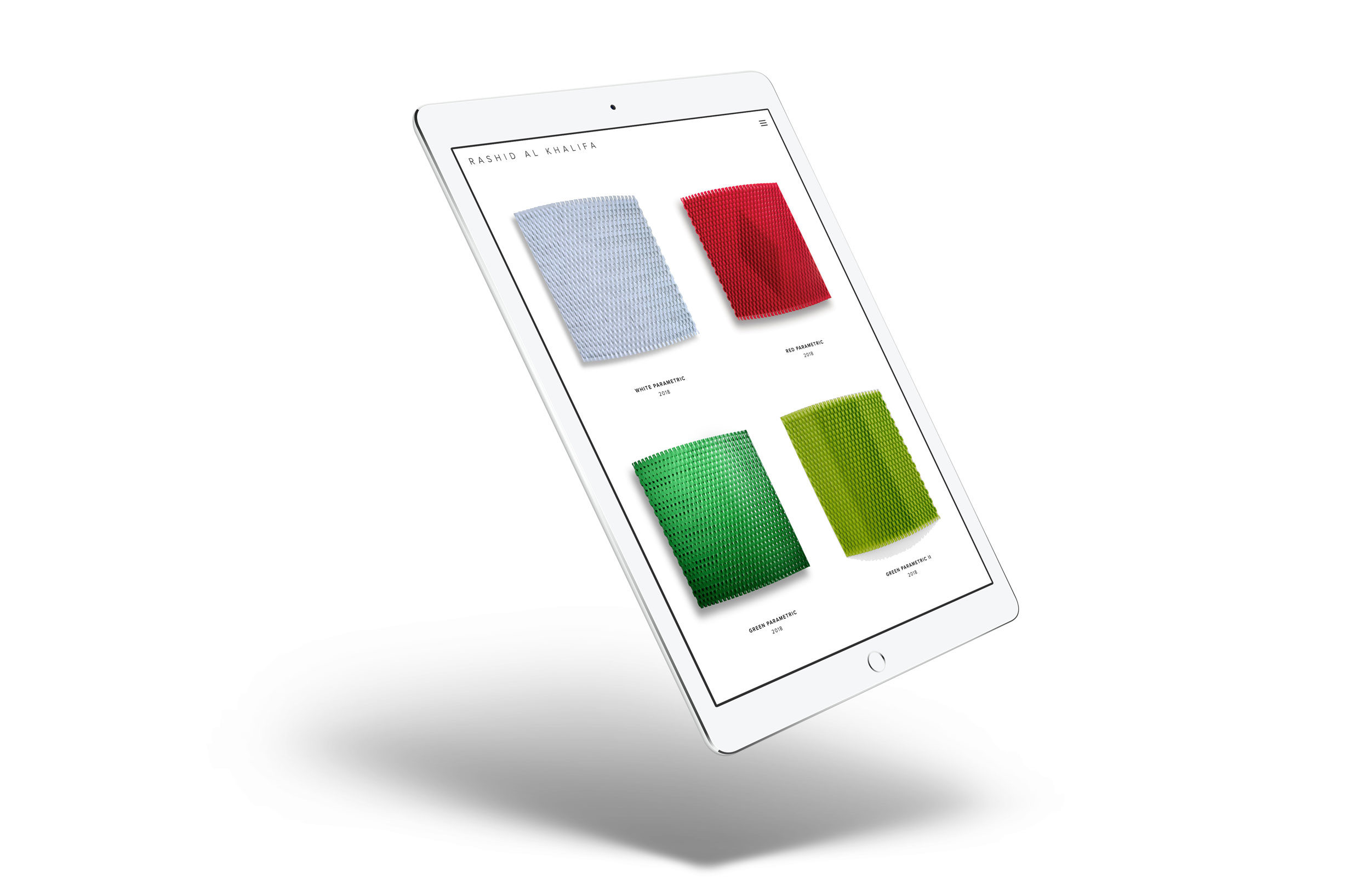 The web site design is minimal and contemporary designed to compliment Rashid's work. We communicated with Bahrain to commission videos of his installations which we think are essential to enabling the web site user to appreciate the scale and three dimensional qualities of Rashid's work. Reactive Graphics have been commissioned to manage Rashid's social media campaigns in future.
"The team at Reactive Graphics are such a pleasure to work with and I was so fortunate to have found them online. The development of Rashid Al Khalifa's website was a smooth and easy process because Andrew was so easy to communicate with, was aware of exactly what was needed and because the team were so accommodating, friendly and knowledgable. The result was exactly what we wanted, a clean, efficient and informative website. Couldn't have asked for more. Highly recommended!"
Yasmin Sharabi | on behalf of Rashid Al Khalifa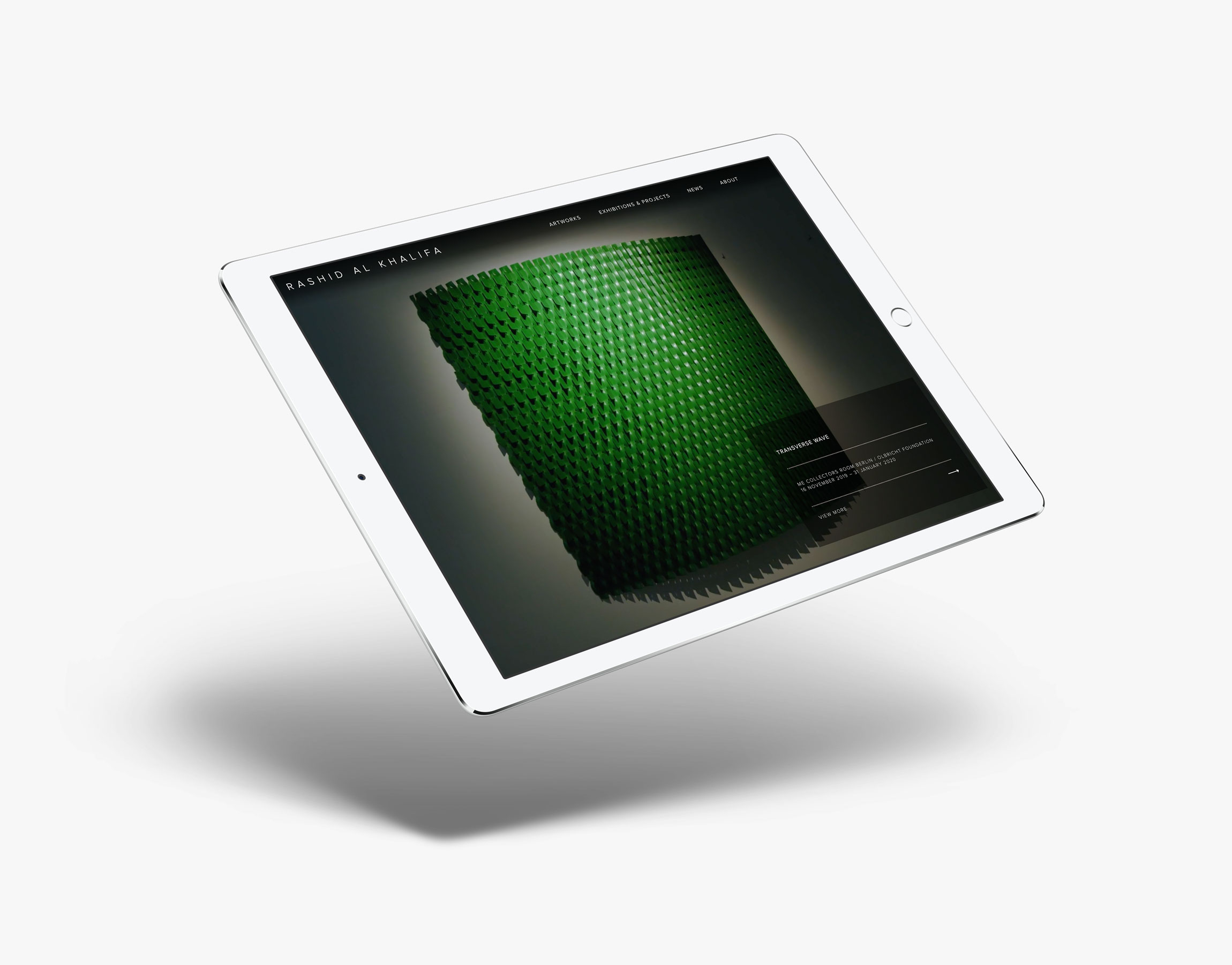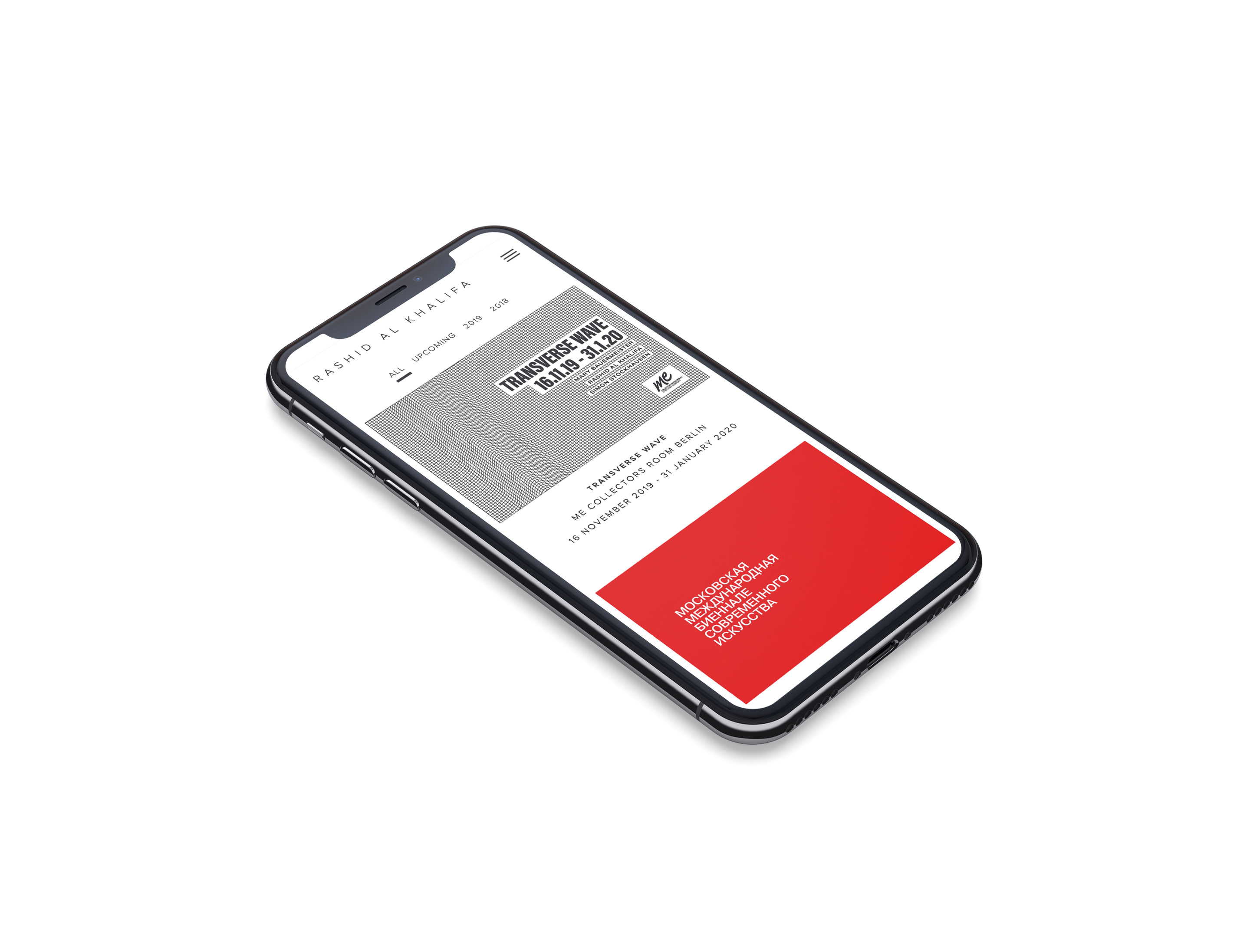 Do you have a project you would like to discuss?