Using our content marketing services, we create, publish and distribute content via a wide range of media, including social networks, blogs, and press releases. We can do this to help you reach your target audience, build more followers and improve your SEO.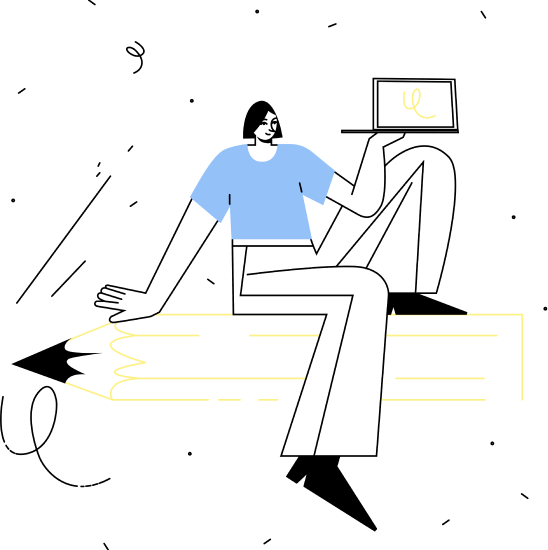 Content marketing explained
Content marketing increases brand awareness and ultimately leads to better SEO rankings. The more inbound links from relevant and authoritative websites you have coming into your website, the more Google will increase your search engine rankings. Publishing useful, well-written content means Google will grow to trust your business.
Curated links
We can add quality backlinks from relevant and authoritative websites. This will improve your domain authority (DA) and your SEO rankings (SERPS).
Guest posts
Publishing articles on websites with a link back to your site will increase awareness of your product or services and improve your SEO rankings (SERPS).
Obtaining more social media shares and likes may help your business directly or indirectly as a clear indication to Google that your product or service is popular.
Before implementing a content marketing strategy, we ensure our process is tailored to your service.
We can design informative, eye-catching content that will not only help your brand image, but ultimately gain more visitors and maximise conversions.
Research Targets
We analyse your brand and identify your target audiences.
Distribution
We share your content through a multitude of channels.
Strategic Planning
We plan the types of content and where it can be viewed.
Content Analysis
We analyse the performance of your content to further enhance the strategies we use.
Content Creation
We create and review relevant content optimised to your brand.
How can content marketing benefit your business?
Content marketing in tandem with search engine optimisation (SEO) can form an excellent digital marketing strategy. It can help your brand become more visible and more appealing to its target demographics.
By writing and publishing content consistently, you build trust with potential customers without having even yet advertised a product to them.
Increase web traffic
Quality content will draw your audience to your website.
Improve SEO rankings
Improve your SEO rankings with more inbound links from relevant and authoritative websites
Brand recognition
Build brand awareness and customer relationships amongst your target market.
Have a look at our 5 star Google reviews!
"Thanks for all your work on the website. It looks really smart and is a huge improvement."
Hosking Partners
Sam Trail
"Andrew and the web design team at Reactive have done a fantastic job at delivering the project scope in a timely manner and giving our website much improved credibility and structure. The work has been both professional and prompt, whilst extreme patience has been shown throughout the process as the project veered in different directions. An excellent and well-priced offering."
HARRIET MCMILLAN
AQUILA FILMS
"The team at Reactive Graphics are such a pleasure to work with and I was so fortunate to have found their web design agency online. The development of the RAK Art Foundation's website was a smooth and easy process because Andrew was so easy to communicate with, was aware of exactly what was needed and because the team were so accommodating, friendly and knowledgable. The result was exactly what we wanted, a clean, efficient and informative website. Couldn't have asked for more. Highly recommended!"
YASMIN SHARABI
RASHID AL KHALIFA
"We're very pleased with the look of our new website, and would highly recommend using Reactive Graphics web design agency. Andrew & Ben have fully supported us through this journey, they are down to earth and have 100% delivered to our expectations. We feel fully supported by them moving fowards, a fantastic service – THANK YOU!"
Kelly Spearman
Saraputt
"Reactive Graphics designed and implemented an excellent website for the Trans Crisis project. Toby and Andrew demonstrated a very clear understanding of our requirements for a professional website that was also user friendly and visually attractive. We were impressed by their creativity, flexibility and the great service they provided. We are very please with the website and recommend their web design company to anyone requiring a creative and reliable web developer."
K. Patel
London School of Economics (LSE)
"Reactive Graphics have been working with us for over a year and their team are a pleasure to work with. Providing great and efficient service and always able to lend a hand with any technical difficulties."
Sherilyn Leanne
Partridges
"I work in the marketing team for Citibase and we hired Reactive Graphics, a local London web design company,  to design, build and launch a new website design for our company in August this year. Not only was it delivered on time and in a very professional and helpful manner, but Andrew and his team have always been on hand to resolve any small queries/adjustments we have thrown at them. They have also been exceptionally flexible in meeting the ever changing requirements of our CEO and we very much look forward to working with them again on future projects."
Jon Burnell
Citibase
"We were looking for a London web design company and Andrew Cox from Reactive Graphics has created a great logo, website and wonderful book covers for Holland Park Press. He and the Reactive Graphics team have done an excellent job by adding more features to our website and keeping our online business up and running."
Bernadette Jansen op de Haar
Holland Park Press
"Reactive Graphics are a highly competent, responsive and knowledgable digital agency and nothing is too much trouble for Andrew and his team! We've just finished a brilliant web design/development project and will be continuing to work with them on an ongoing basis."
Nicola Ambler
TOWER Cold Chain Solutions
"Great service, designed my website showcasing illustration work for various clients. They were good communicators, understood my brief and kept me updated. The new site is very slick and easy to use. Very happy with the final product and have received fantastic feedback from clients."
Katy Jackson
Happy Apple Design
"The team at Reactive Graphics are such a pleasure to work with and I was so fortunate to have found them online. The development of the RAK Art Foundation's website was a smooth and easy process because Andrew was so easy to communicate with, was aware of exactly what was needed and because the team were so accommodating, friendly and knowledgable. The result was exactly what we wanted, a clean, efficient and informative website. Couldn't have asked for more. Highly recommended!"
Yasmin Sharabi
RAK Art Foundation
"Very reliable and transparent service. I highly recommend Reactive Graphics!"
Cristina Abriani
Jack&Me
"Reactive Graphics have always looked after SelectX well. We recently rejuvenated our website: great collaboration, service and end result."
Peter Maynard
SelectX
"We worked with Reactive Graphics to design our brand identity and build our web site for Afra Capital and also another private equity venture I was involved in at the time. Reactive's team communicated well throughout the process. They are creative, resourceful and capable of working to strict guidelines when necessary. I would recommend them without hesitation."
Paulo de Priore
Afra Capital
"The team at Reactive Graphics have been superb at helping our company realise it's Re-Branding goal. Reactive have taken us through the process at a pace that suited our company, capturing our initial thoughts and helping to shape these into a smart, professional, effective marketing package…We are now live and the feedback has all been positive – Thank you Reactive Graphics you have been A-MAZ-ING."
Linda Moloney
Labatt Construction
"They have been very helpful on working on my web design London printshop requirements. My website takes online orders and payments and Reactive has done a great job in understanding my needs. When projects go live they are very responsive in answering my queries quickly and efficiently. I would definitely recommend them."
Mark Had
Prontaprint
"We've been very impressed with the service we've received from Andrew and Ben at Reactive Graphics. We were looking to rejuvenate our company web design after 7 years and they were highly recommended to us. They were both easy to communicate with throughout the process and kept me informed of progress, offering advice and were always responsive to any questions we had. We are delighted with their work and would highly recommend the company."
Jo Wade
"I've worked with Reactive for many years for our London web design requirements and have found them to be very responsive to our changing needs and very professional in their manner. I would recommend Reactive Graphics without hesitation as they are very reliable and a pleasure to work with."
Susan Quirke
QMC