Notably featured in House & Garden magazine's 'Top 100′ designers', both Miyar's academic studies and wanderlust endeavours have allowed her to truly flourish in her field of interior design. Having spent time practising as an architect, her multifaceted talents have attracted clientele on both a national and international scale.
We pride ourselves in being able to work across a number of disciplines from corporate websites to lifestyle & interiors, ecommerce and media & communications.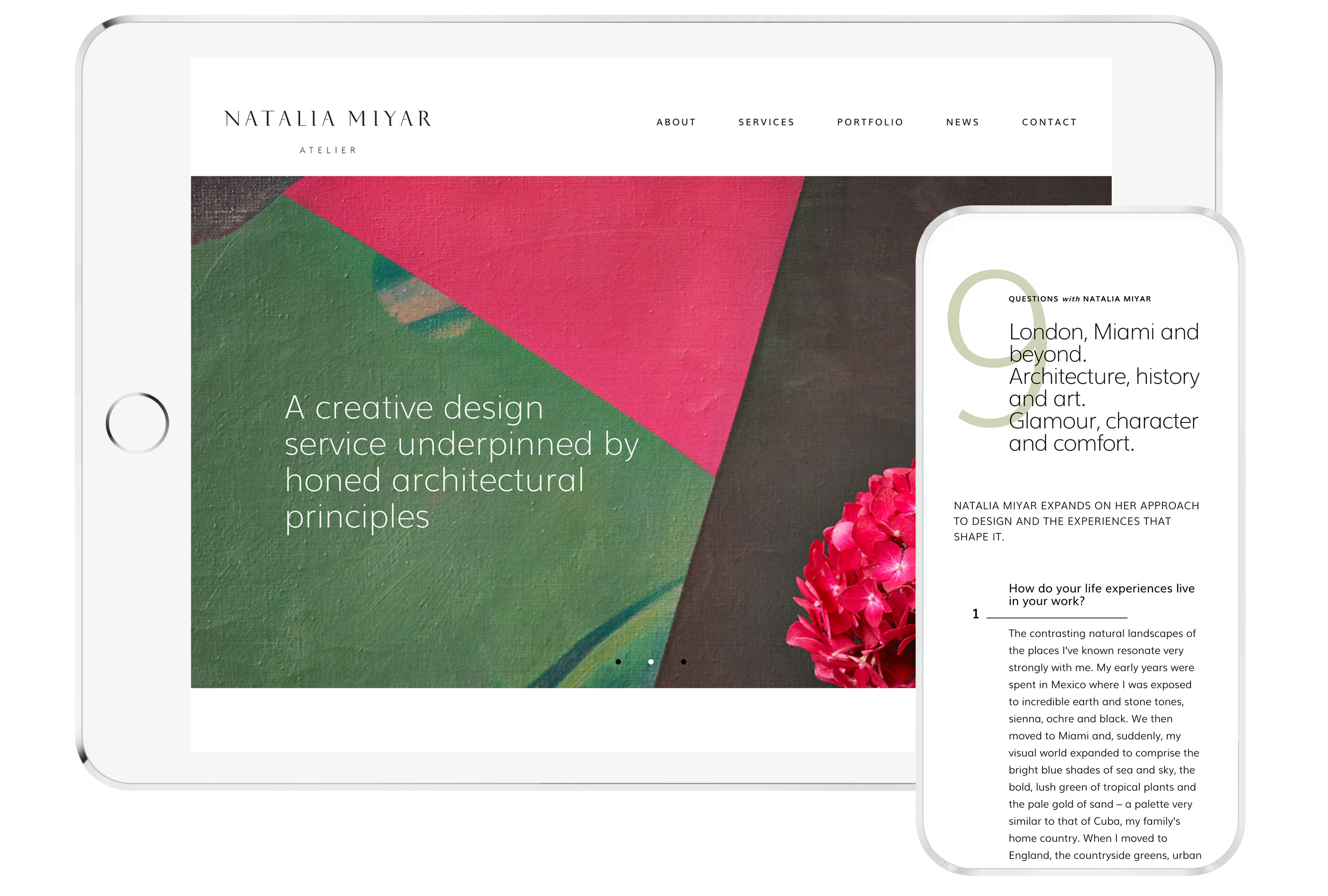 Natalia's natural and learned ability to blend comfort with glamour has been honed in her transatlantic practice of architecture and interior design. Global travel, a rich cultural heritage, and an academic background are the driving forces that inspire Natalia Miyar's work.
Passionate in creating work, which feels unique and individual to each client, her work has resulted in 'spaces which are both serene and lively' in their nature. Taking inspiration from Miyar's understanding balance and proportion in her approach to design, we wanted to mirror these values when it came to creating a website for her.
We approached Natalia's web design with the intention to present a visually captivating homepage, which showcases a colourful palette of Natalia's interior design work. Using a light typography to guide users through pages, this allowed for seamless functionality, whilst maintaining a highly visual and minimalist style throughout.
Our client's appreciation for comfort, exclusivity and bespoke design further propelled us towards creating an elegant, and almost journalistic approach to some of her layout pages. Her academic and artistic interests enabled us to present an editorial spread-like format as we included a segment highlighting an interview with Natalia and discussing the inspirations of her work and more.
Allowing users to delve deeper into the more personal and informative aspects of her work, portfolio pages were made to feel pleasantly interactive and also to unravel some of the designer's individuality amongst her work. This was accomplished with our use of subtle image transitions and with a simplistic approach to column layout.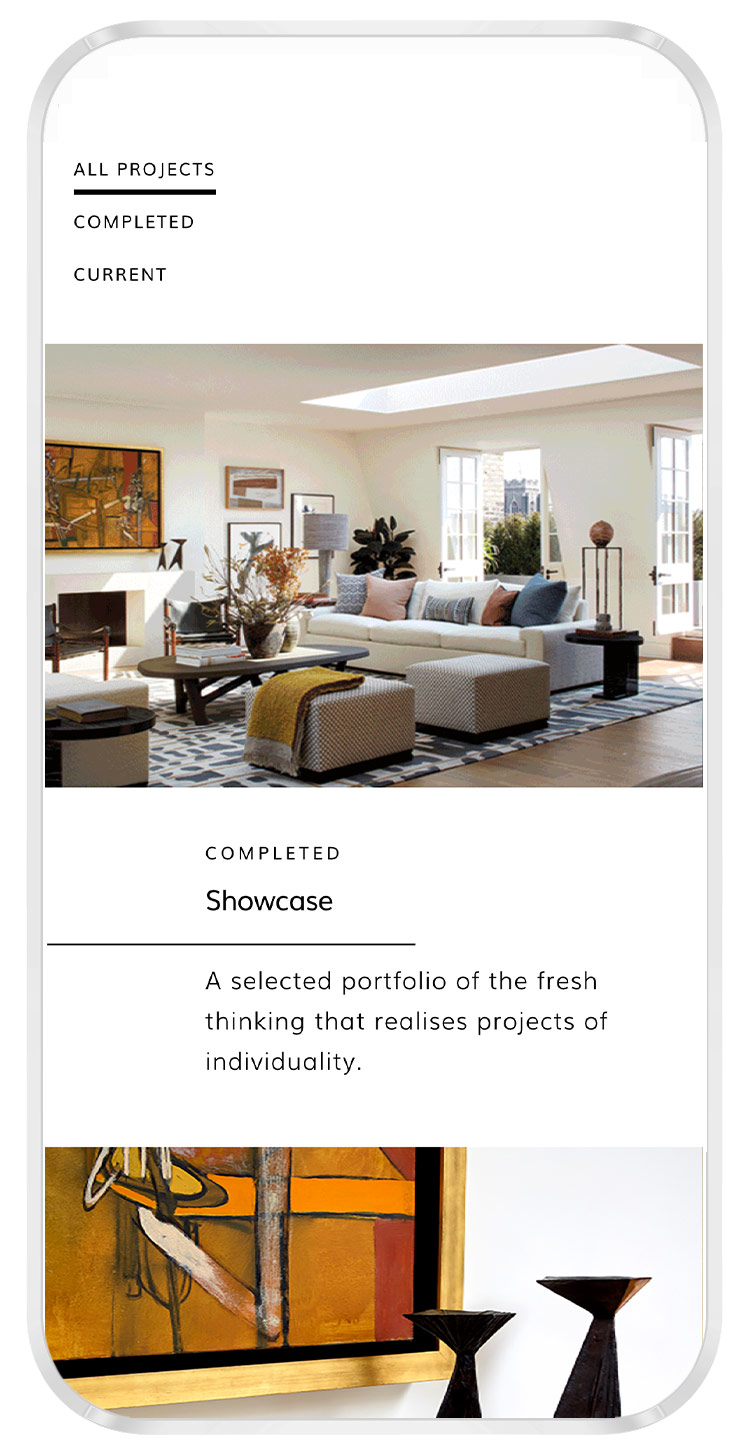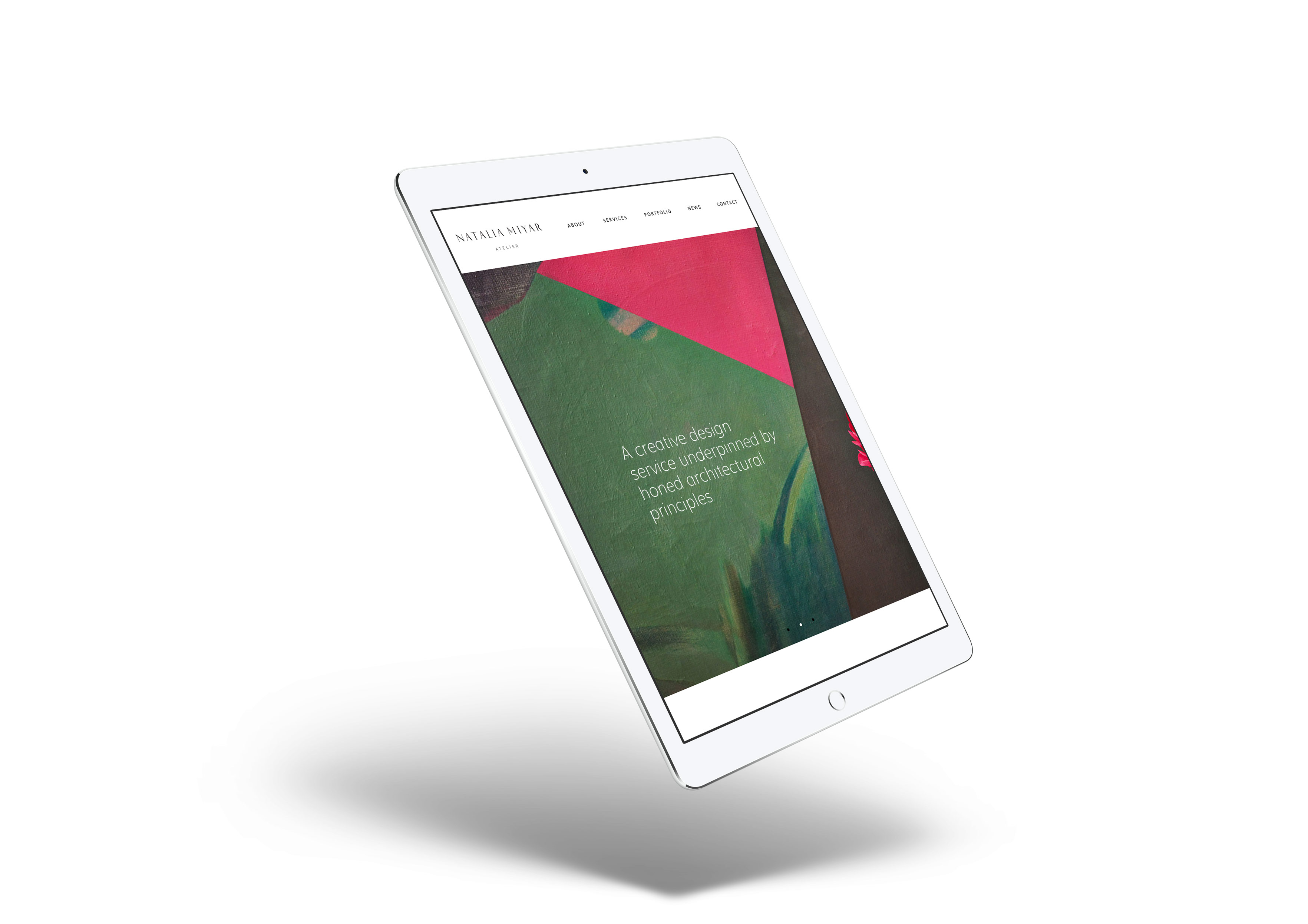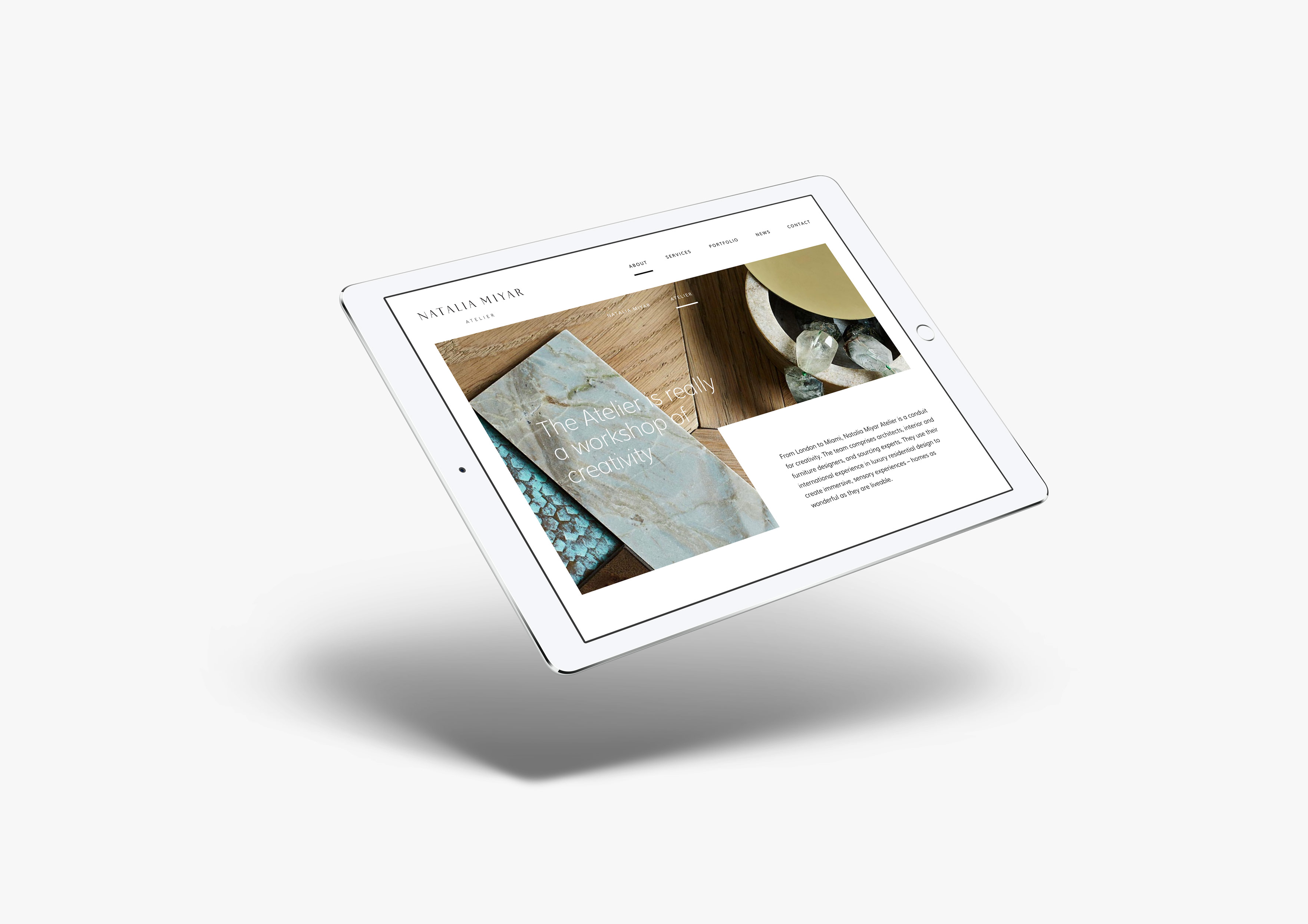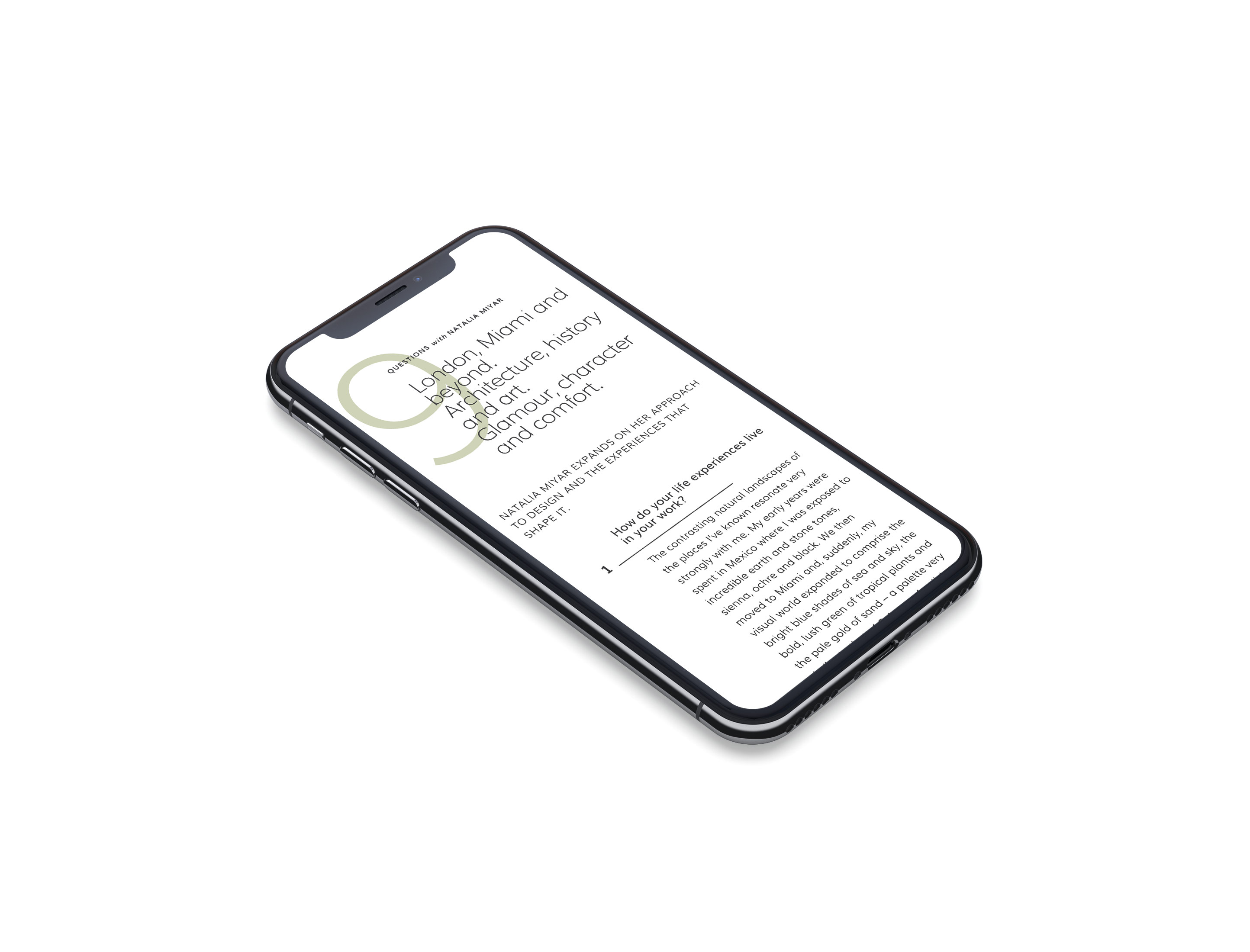 Do you have a project you would like to discuss?