Trade association web design
We understand that trade web design services can't be a cut-and-paste affair, but rather something completely unique to the needs of the association and its members. If you're looking for a digital design agency that can create an attractive, functional website that's bespoke to your trade, then call Reactive today.
The Dairy Council is a non-profit organisation that provides information on the role dairy foods play in a healthy and sustainable diet. Dairy UK manufactures and shares leaflets and brochures to its clients free of charge, so they required an ecommerce solution to facilitate this.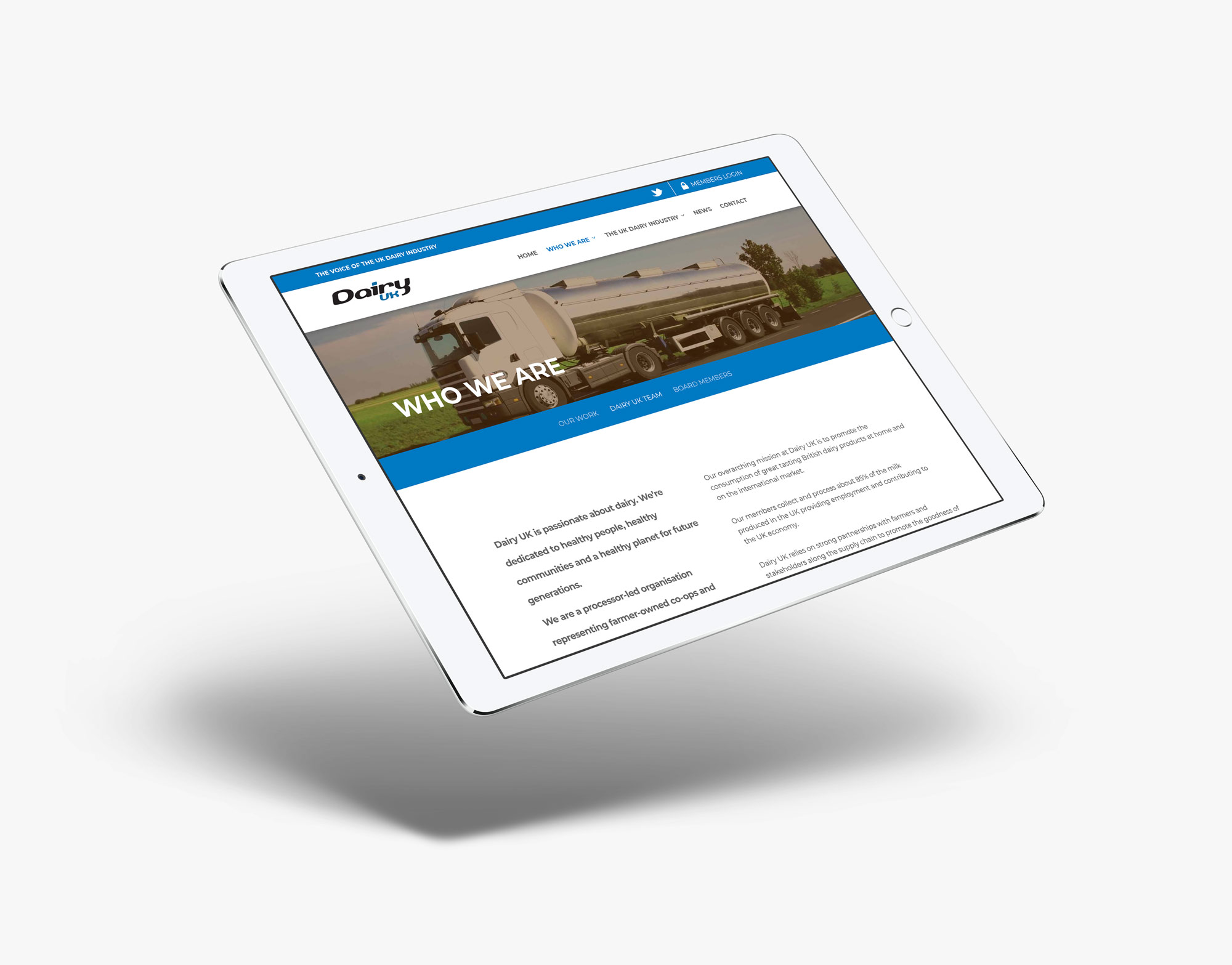 Reactive Graphics agreed that the website designed for Dairy UK would benefit from the integration of WooCommerce, which would provide the company with a means to share brochures with their clients online. The finished site includes a private login area, where healthcare professionals can order publications and access confidential information.
Web design for Ostro Topaz
Located in Mayfair, London, Ostro Topaz oversees the mining, processing and marketing of Blue Topaz gemstones. Ostro believes in working collaboratively, ensuring that all facets of the business meet with ethical standards.
Ostro Topaz approached Reactive for a new website that would best reflect their position as an established and well-regarded brand. To facilitate this, we designed a video landing page with a dynamic structure, involving a split menu to showcase the site's three main sections.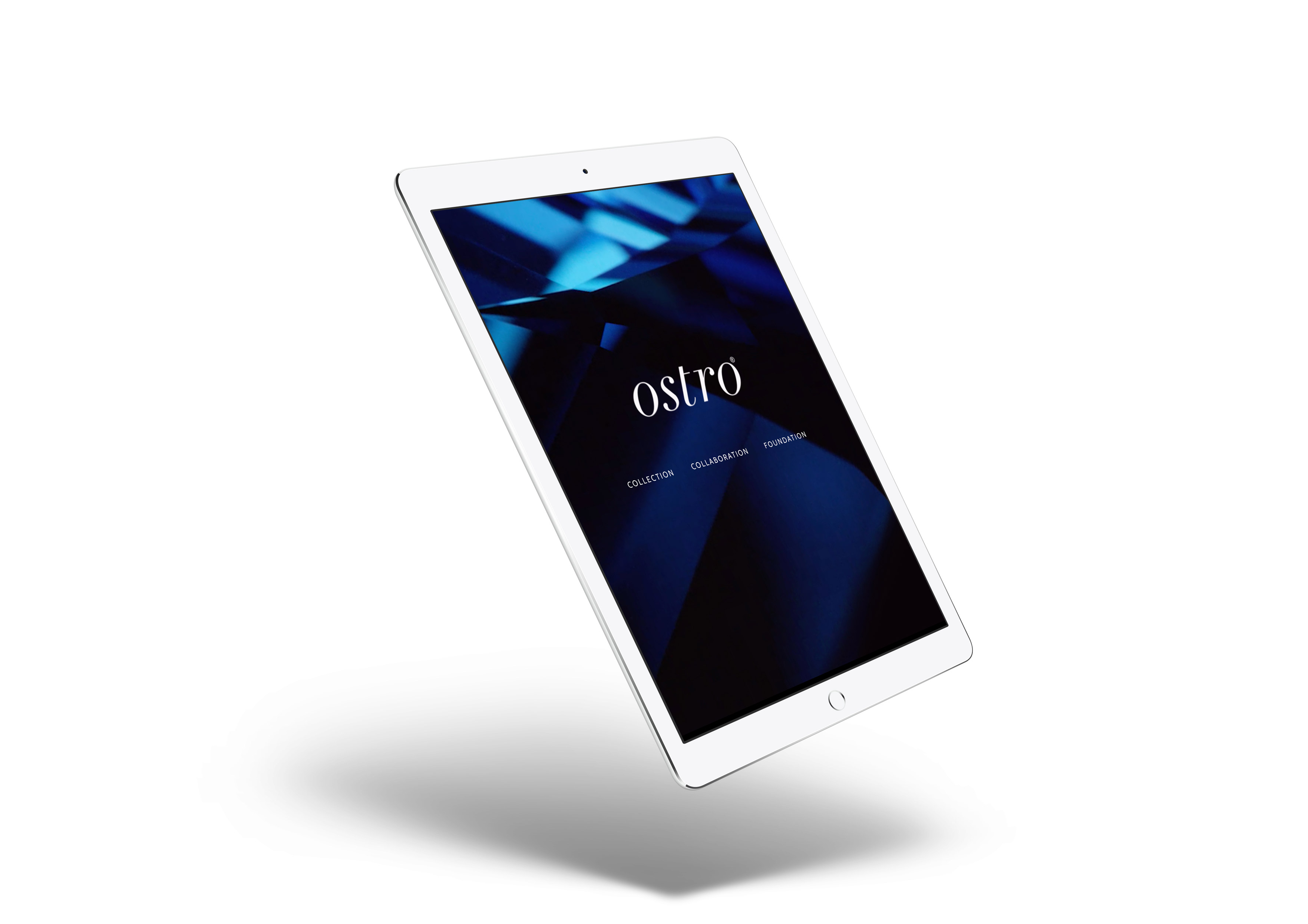 To match the style of the Ostro brand, this trade web design needed to present a wealth of information in a sleek and minimalistic way. With colours inspired by the video background, the website splits the content between text and images evenly, ensuring the best use of space possible.
Web design for Leathersellers
One of the ancient Livery Companies of London, The Leathersellers were founded in 1444 by royal charter in order to control the city's leather trade. Today, the organisation devotes itself to the support of education, charity and the UK leather trade.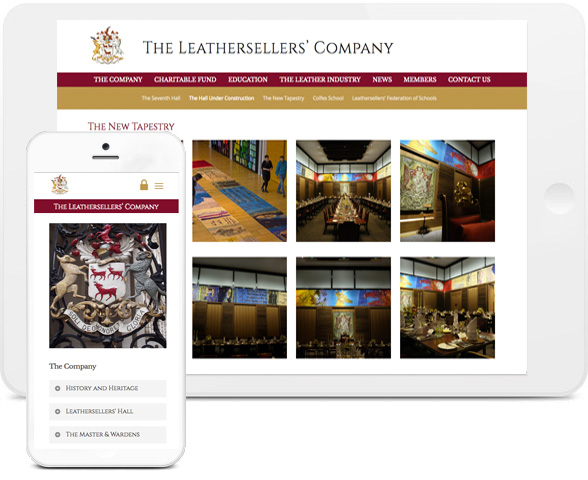 The livery required a fully responsive website that is intuitive to users and members alike. The web site serves the leather trade, charities, livery members, as well as responding to members of the public who are interested in finding out more about The Worshipful Company of Leathersellers.
The website incorporates a private 'livery liaisons' section which allows its members to document meetings, events and register their interest in sporting fixtures. The extensive administration area in the web site makes updating member details an easy process.
Horners Company website design
The Worshipful Company of Horners is an ancient livery company and guild that now functions as a modern city institution. With members from the chemicals and plastics industry, the Horners run charities and awards supporting activities in design, education and the City of London.
Reactive Graphics has provided the Company of Horners with an updated website built using WordPress, replacing their outdated site with a clean, responsive and intuitive trade web design. The site required an events calendar, organised galleries and a place for livery members to login, reserve tickets to events and upload documents.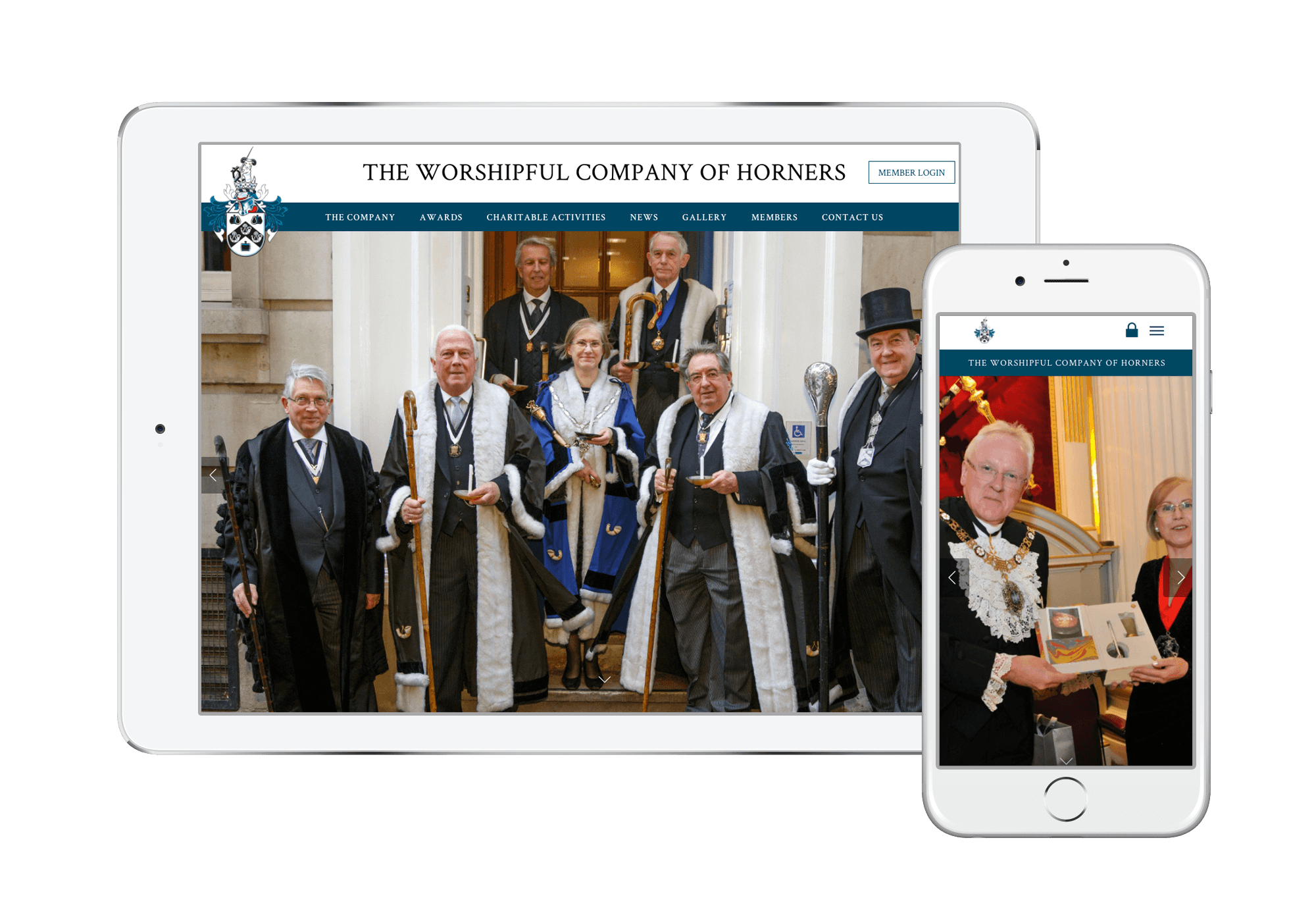 The new website features a light design with well-organised pages. The site also boasts a news section and a members' area where all private content can be accessed and updated by the members themselves and also the company administrator.
We work across multiple sectors
Do you have a project you would like to discuss?