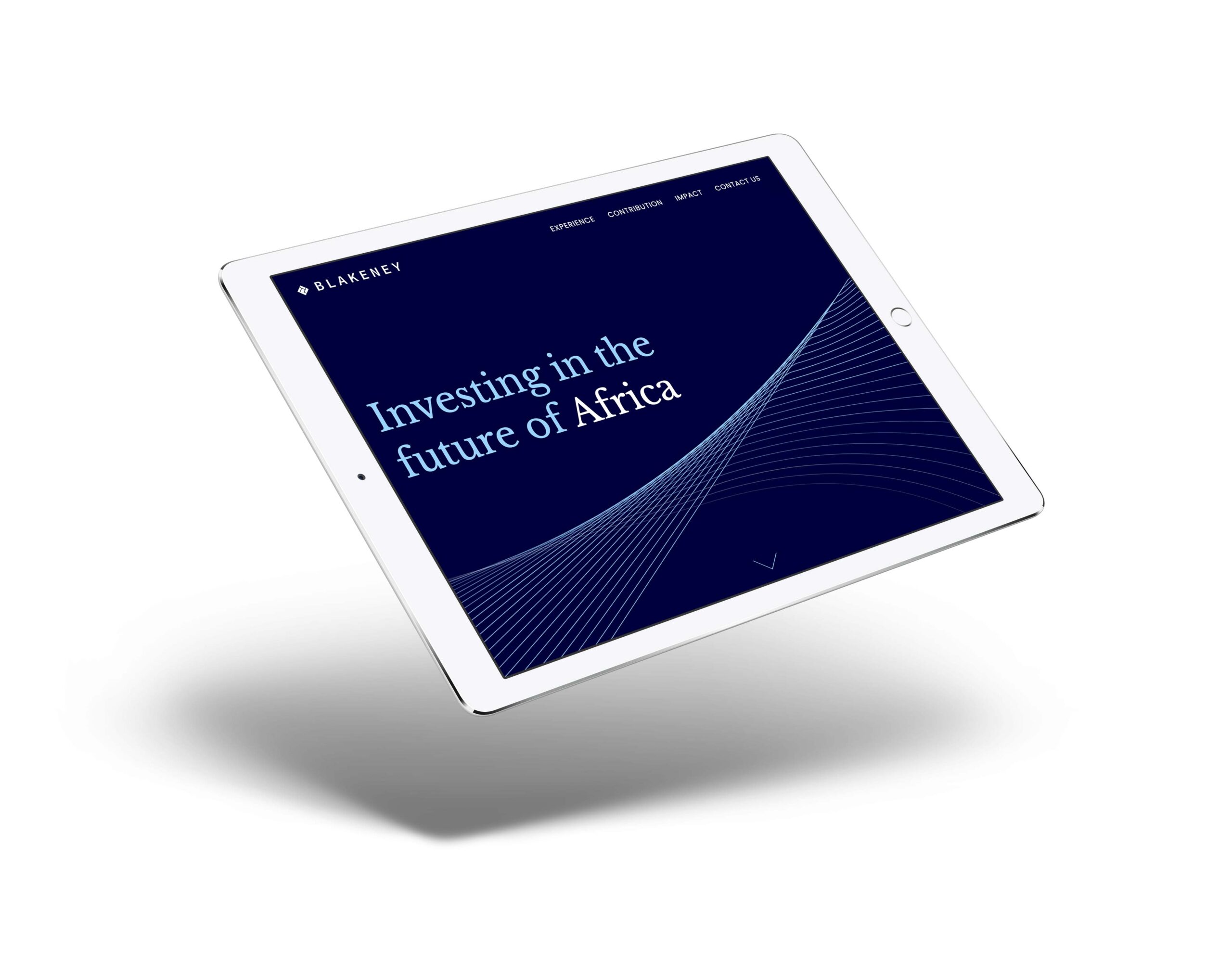 Reactive Graphics recently completed a financial web design project for Blakeney Management, one of the pioneers of institutional investment in Africa and the Middle East.
Since 1995, Blakeney has been investing in both regions on behalf of some of the most sophisticated endowments, foundations, pension funds and family offices in the world.
Blakeney Management is tech savvy and sophisticated and their new identity reflects this. We made sure to keep the presentation minimal, with clean vector infographics used where necessary.
As the website should primarily be used as a tool for referral, the design should instil confidence in users – our minimalist approach means that the user is not overloaded with information, and every piece of information stands out more as a result.
Reactive Graphics specialises in financial web design, developing new websites and brand identities for organisations similar to Blakeney.
If you want to build a brand for your company then Reactive Graphics can help.
Get in touch with us today to see how we can get your project off the ground!
To take a look at how Reactive Graphics have transformed the websites of similar financial organisations,  please take a look at our our portfolio of work here.
Looking for a new website design?