SelectX is a financial consultancy firm specialising in life and disability insurance underwriting. They formulate underwriting policy and help their clients create technology-based processes to deliver results for customers and other stakeholders.
We pride ourselves in being able to work across a number of disciplines from corporate websites to lifestyle & interiors, ecommerce and media & communications.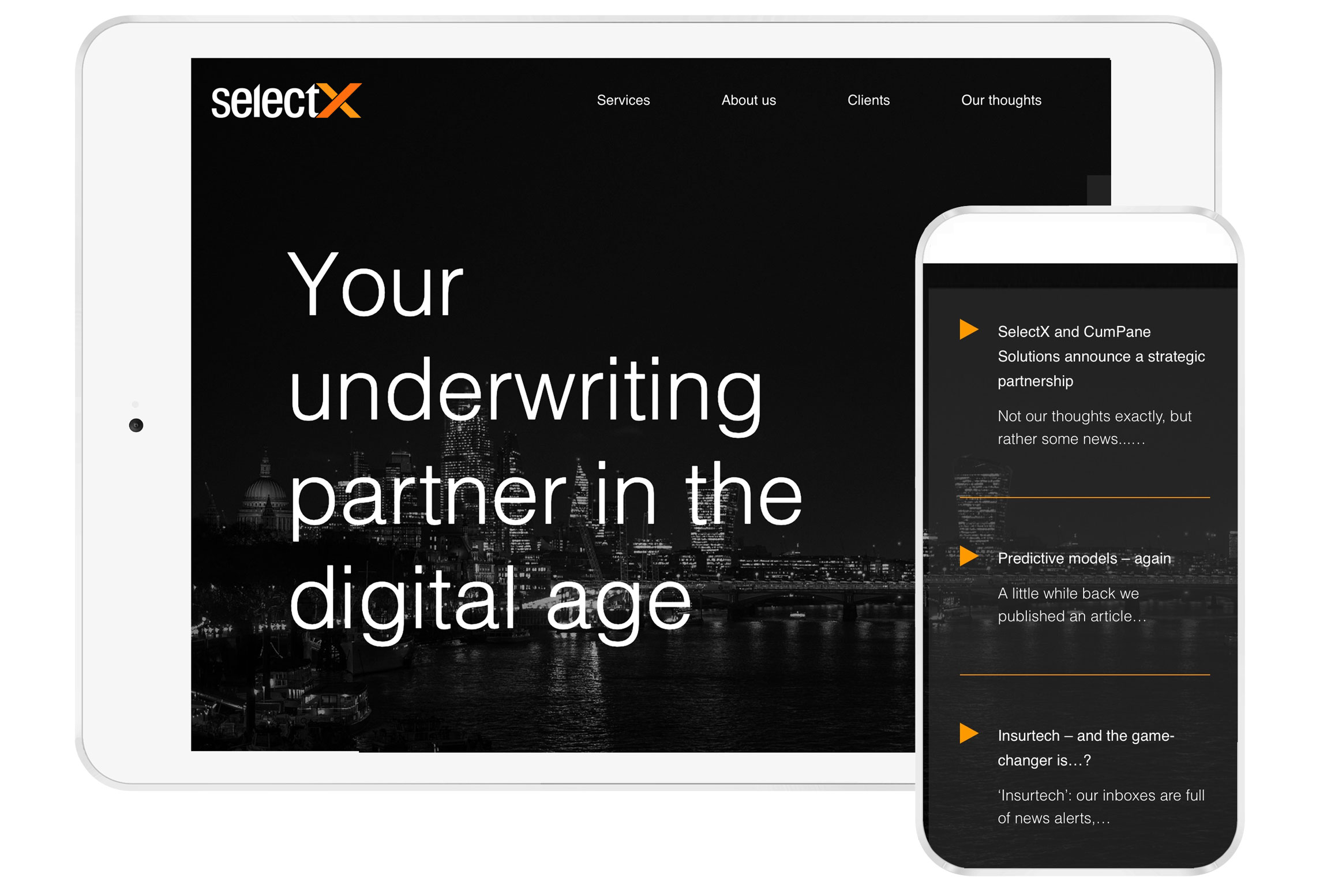 We have worked with SelectX for the past five years supporting them with their legacy website design. This year we helped re-position the business with a web site re-launch and the design of an exhibition stand for a forthcoming conference. The updated website design appeals to a corporate client base in the insurance industry. The web design promotes SelectX's core values of responsibility & expertise whilst the news and articles positions them as thought leaders in their chosen field.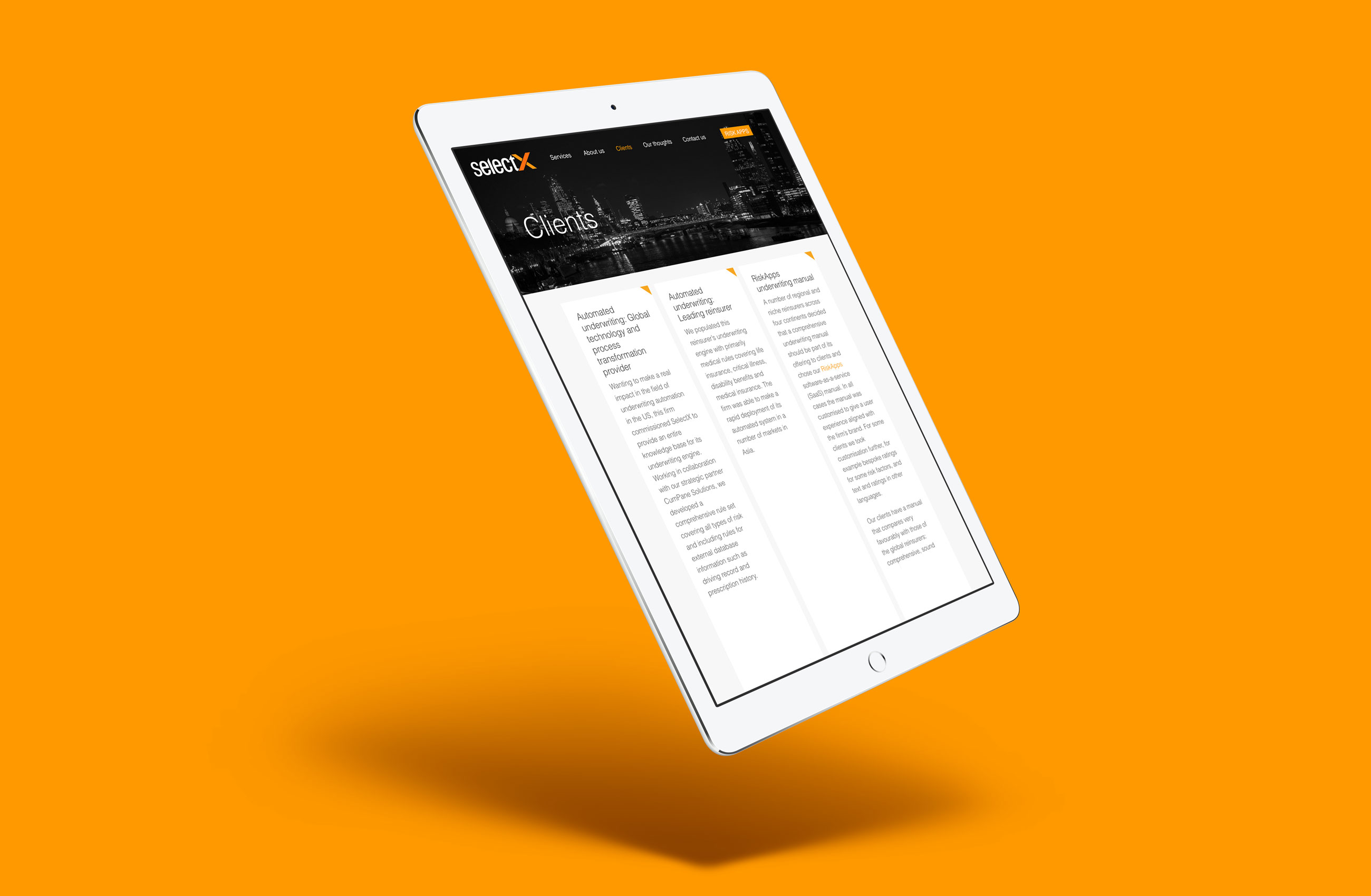 The website design re-launch is mobile & tablet friendly incorporating full-width imagery in black and white, combined with bright orange accents throughout the site. We kept the original brand identity and created greater contrast and vibrancy with strong darks and flecks of white. Whilst appealing to a corporate client base, the web site design has an exciting, professional and modern look typical of a dynamic small business offering.
"Reactive Graphics have always looked after SelectX well. We recently rejuvenated our website: great collaboration, service and end result."
Peter Maynard | Managing Director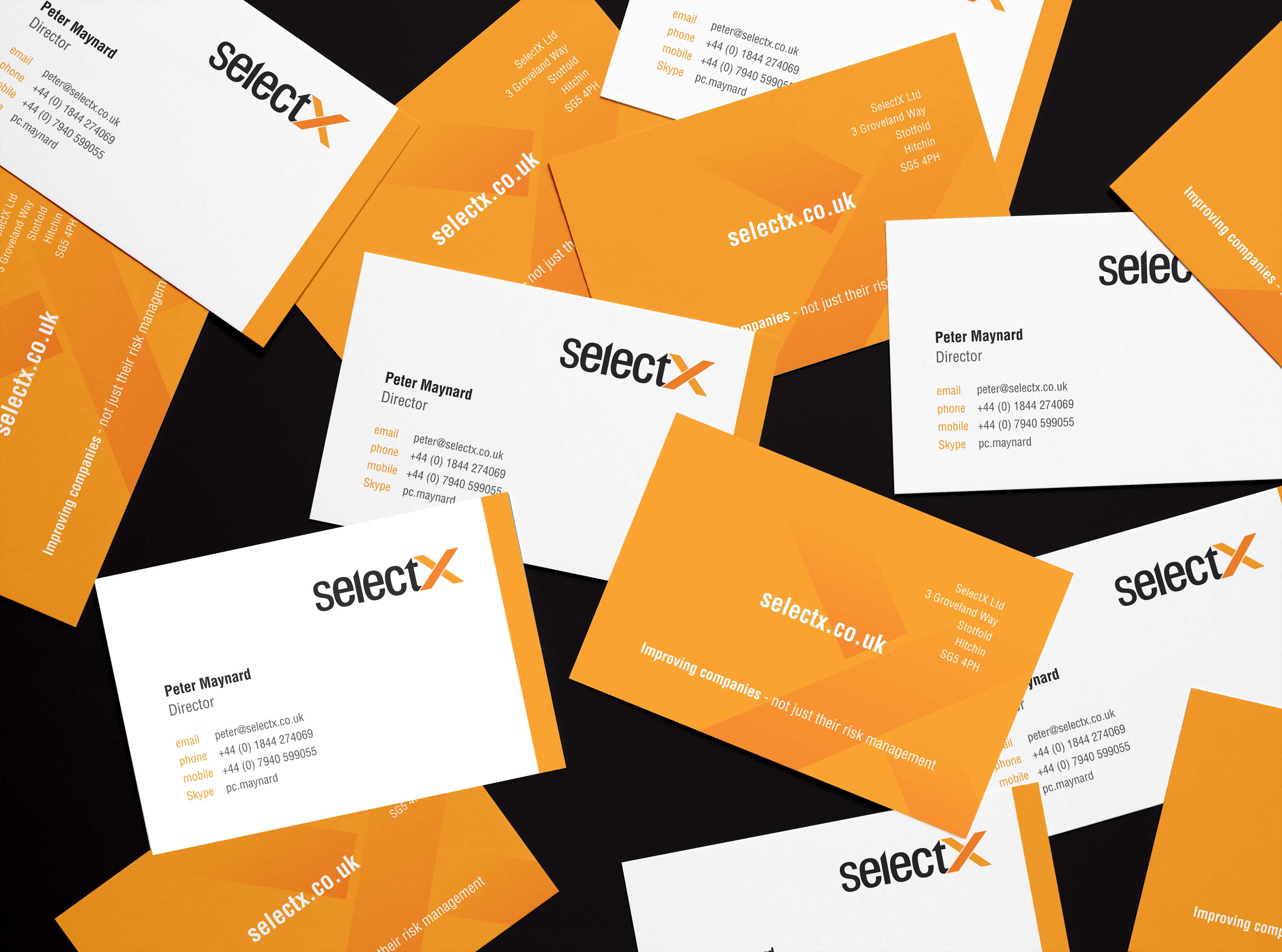 Do you have a project you would like to discuss?