Partridges sells the best quality foods and is one of the few remaining family-run food shops in central London. Now with two stores in Kensington and Chelsea, the Partridges of Sloane Square branch features a café and a Saturday fine food market.
We pride ourselves in being able to work across a number of disciplines from corporate websites to lifestyle & interiors, ecommerce and media & communications.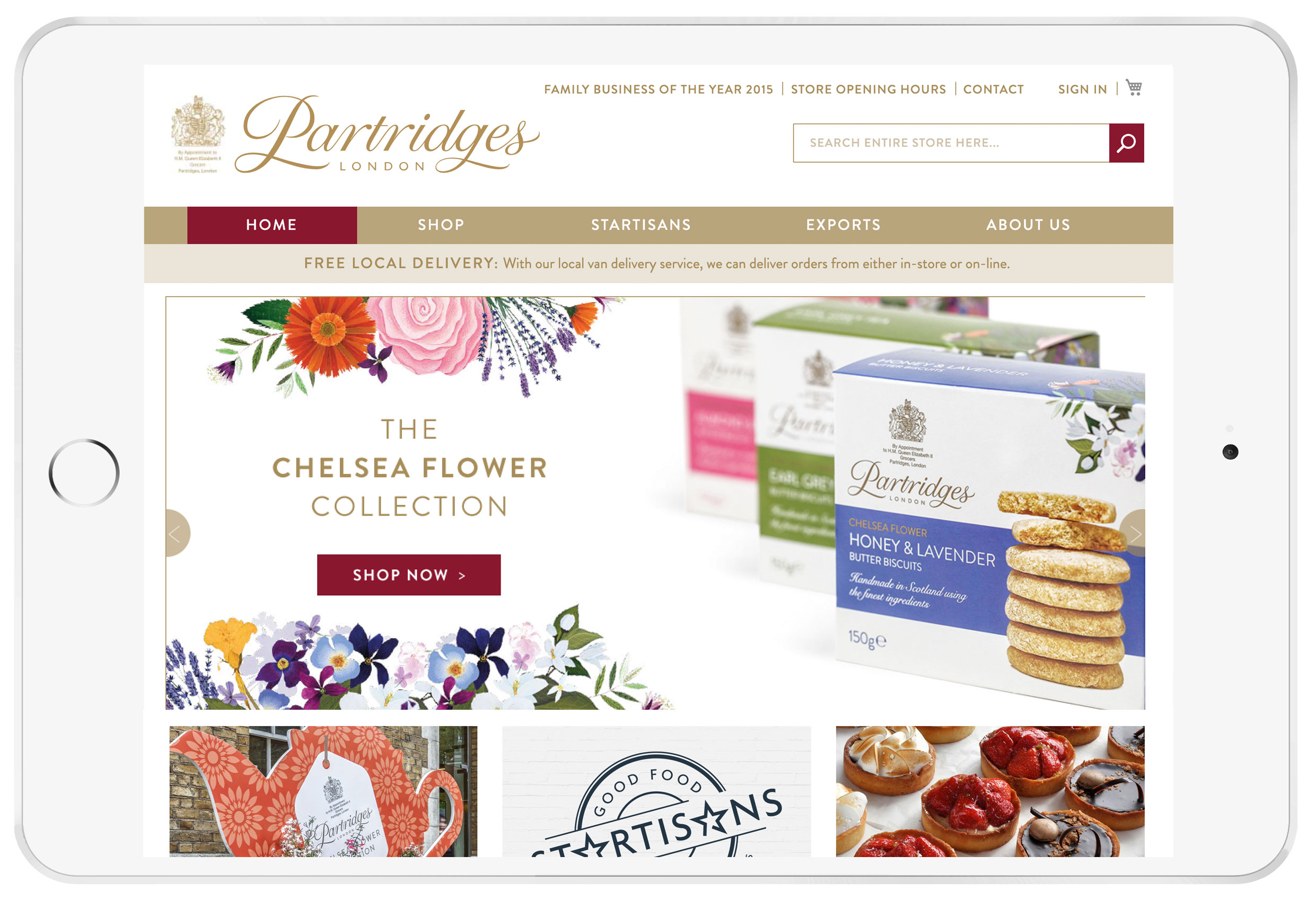 This up market family-run food shop in the heart of Chelsea required a sophisticated website design in keeping with their discerning customer base who order regularly from the store. We designed and developed an ecommerce web site for Partridges where customers can go online to find out more about the store and purchase their favourite groceries.
Partridges approached us to re-design their existing web site which was outdated both in terms of design and functionality. The new ecommerce website design is mobile-friendly with an online shopping basket and checkout system to enable clients to make online purchases. Social media integration has also been added with a live Instagram feed and links to Facebook, Twitter and Pinterest.
The web site administrator has access to a live dashboard within the ecommerce website where they can view all customer orders, add, edit, delete products and set delivery options for UK, Europe & rest of the world.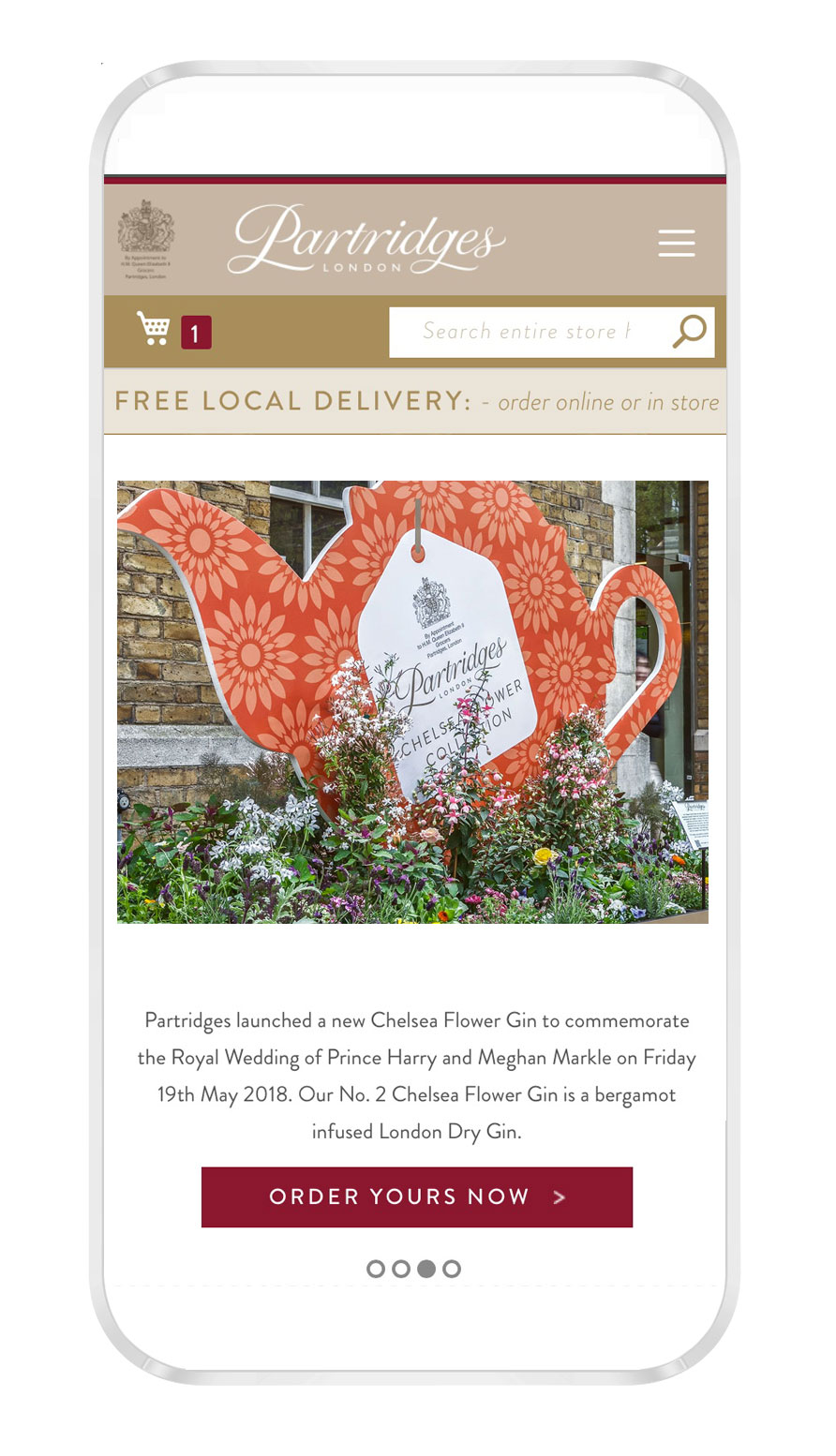 "Reactive Graphics have been working with us for over a year and their team are a pleasure to work with. Providing great and efficient service and always able to lend a hand with any technical difficulties."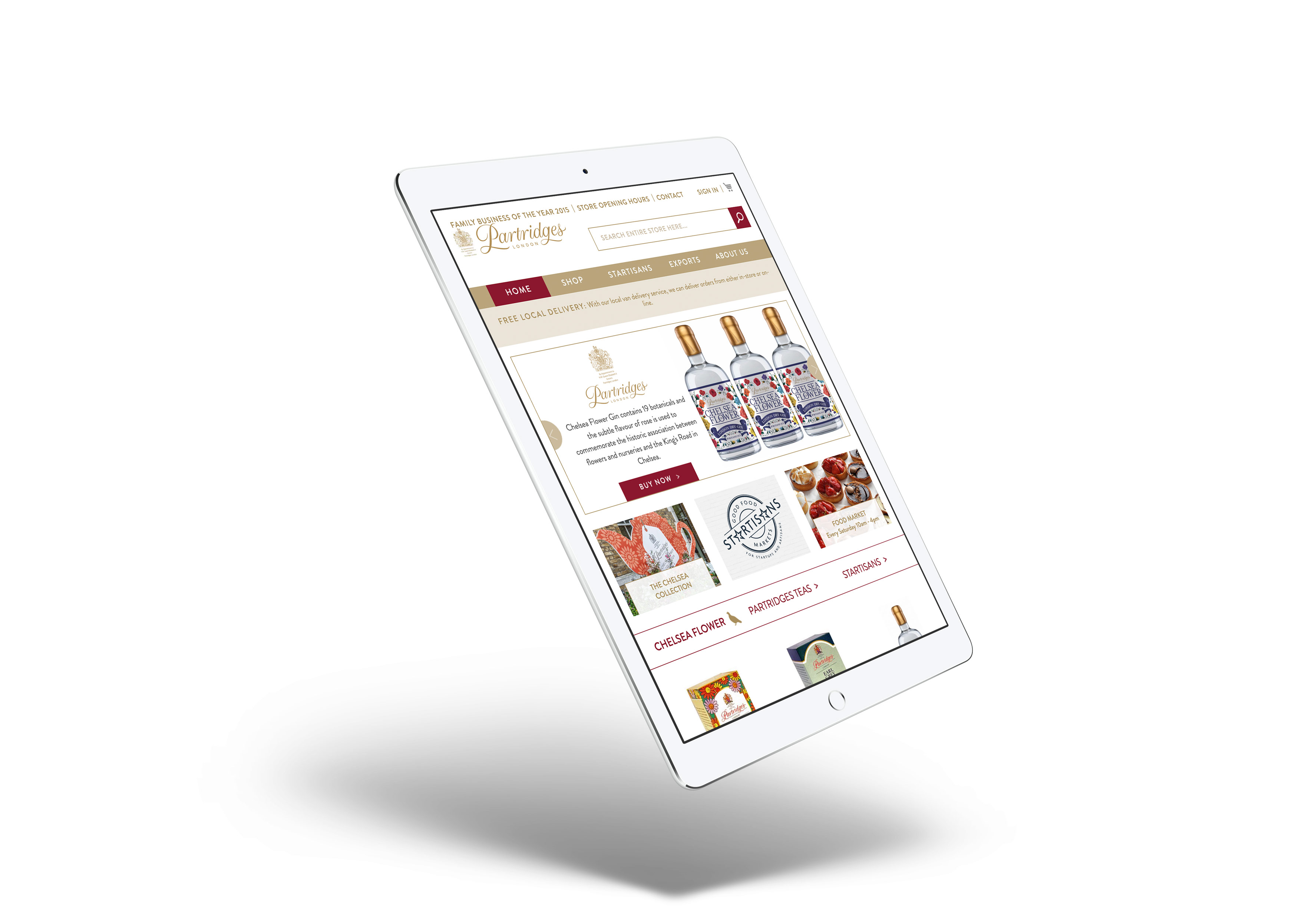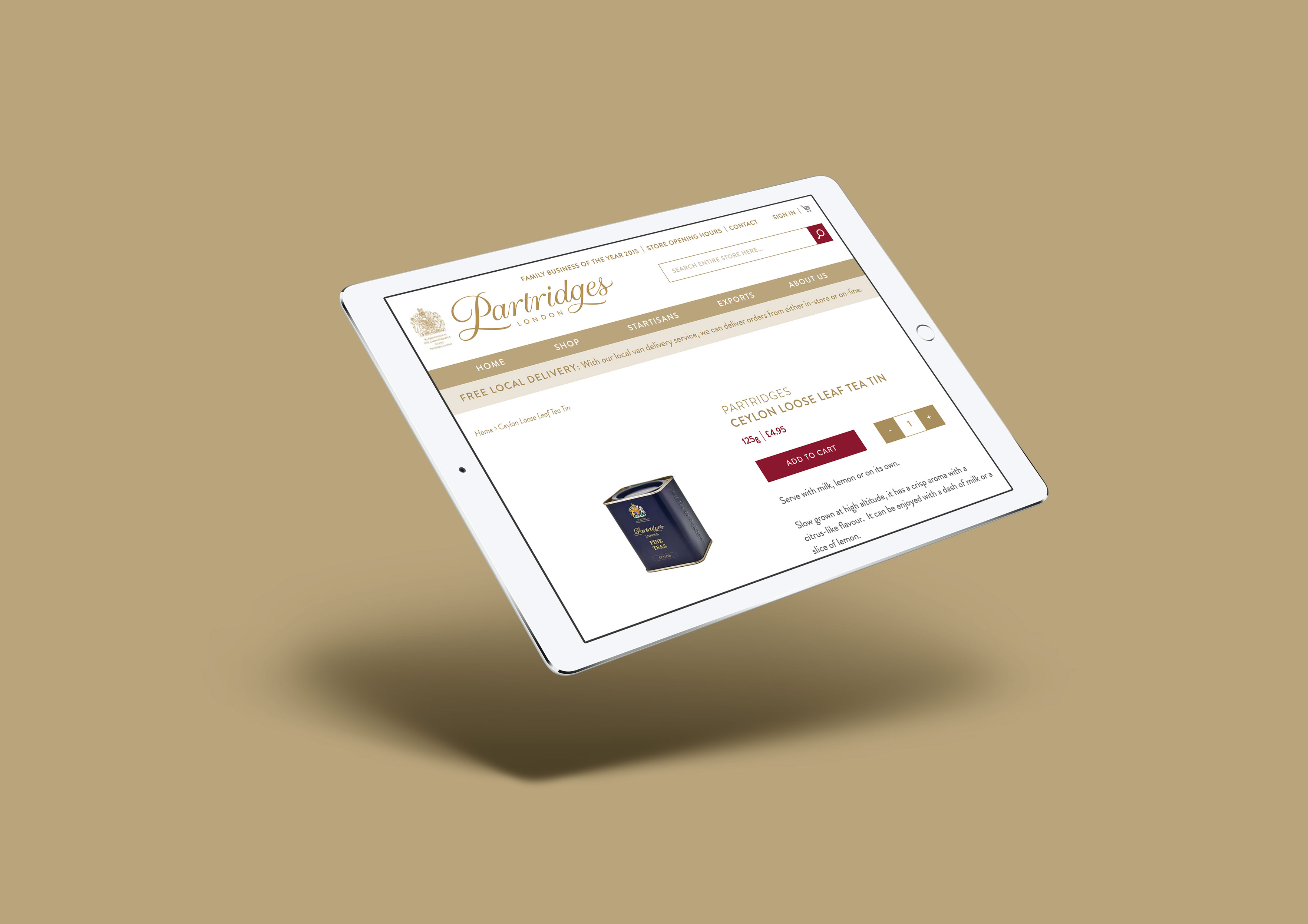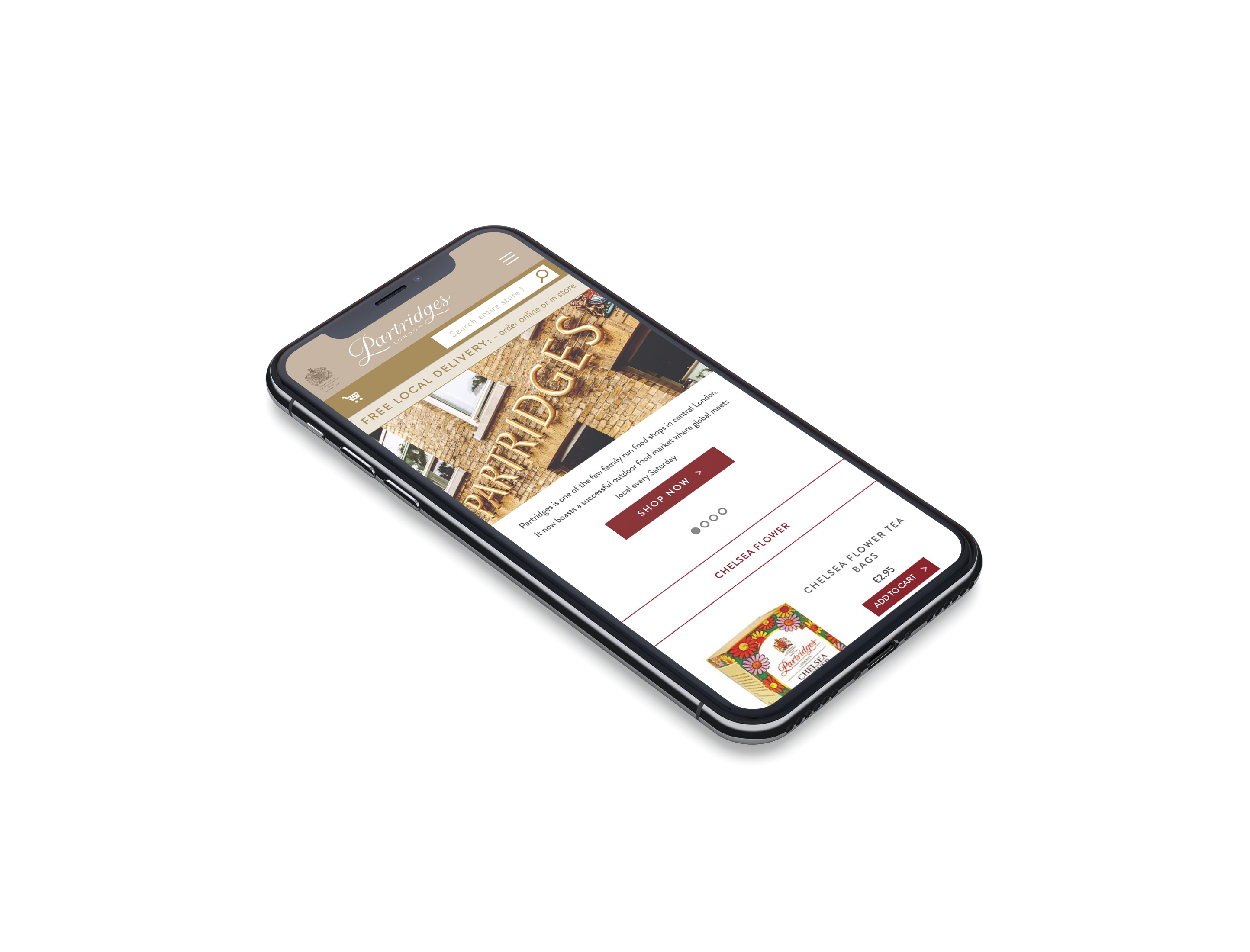 Do you have a project you would like to discuss?