Since its formation in 1998, the Kreos organisation has provided consistency, clarity and continuity for management teams and equity sponsors looking for a long term investment partner.
We pride ourselves in being able to work across a number of disciplines from corporate websites to lifestyle & interiors, ecommerce and media & communications.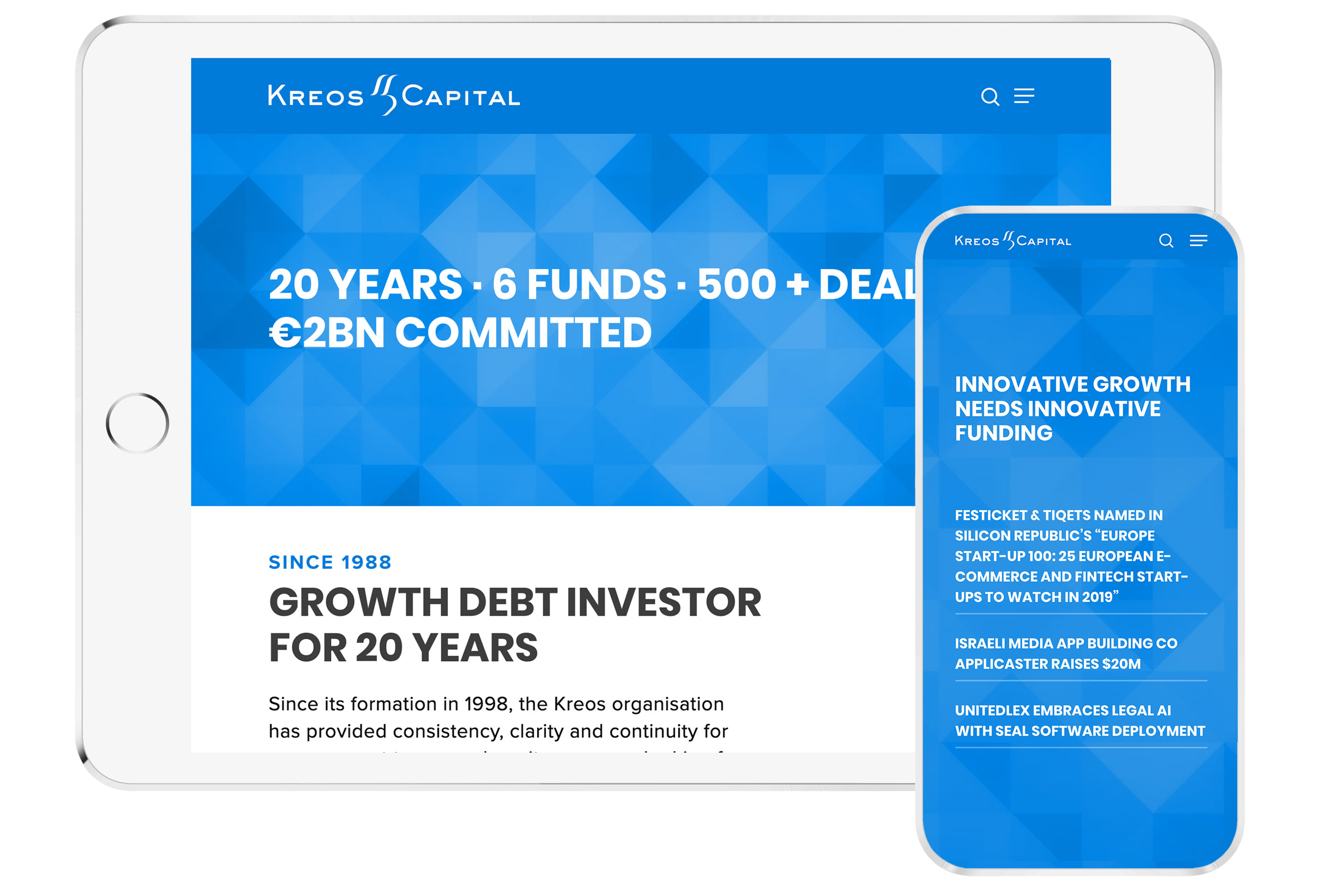 Tasked with re-designing and modernising an existing website for financial company Kreos Capital, we created a web site design that breathed a new sense of maturity into the company's online presence. The revised web site design is bolder focussing more on the company's achievements enabling their client work and accreditation to speak for itself.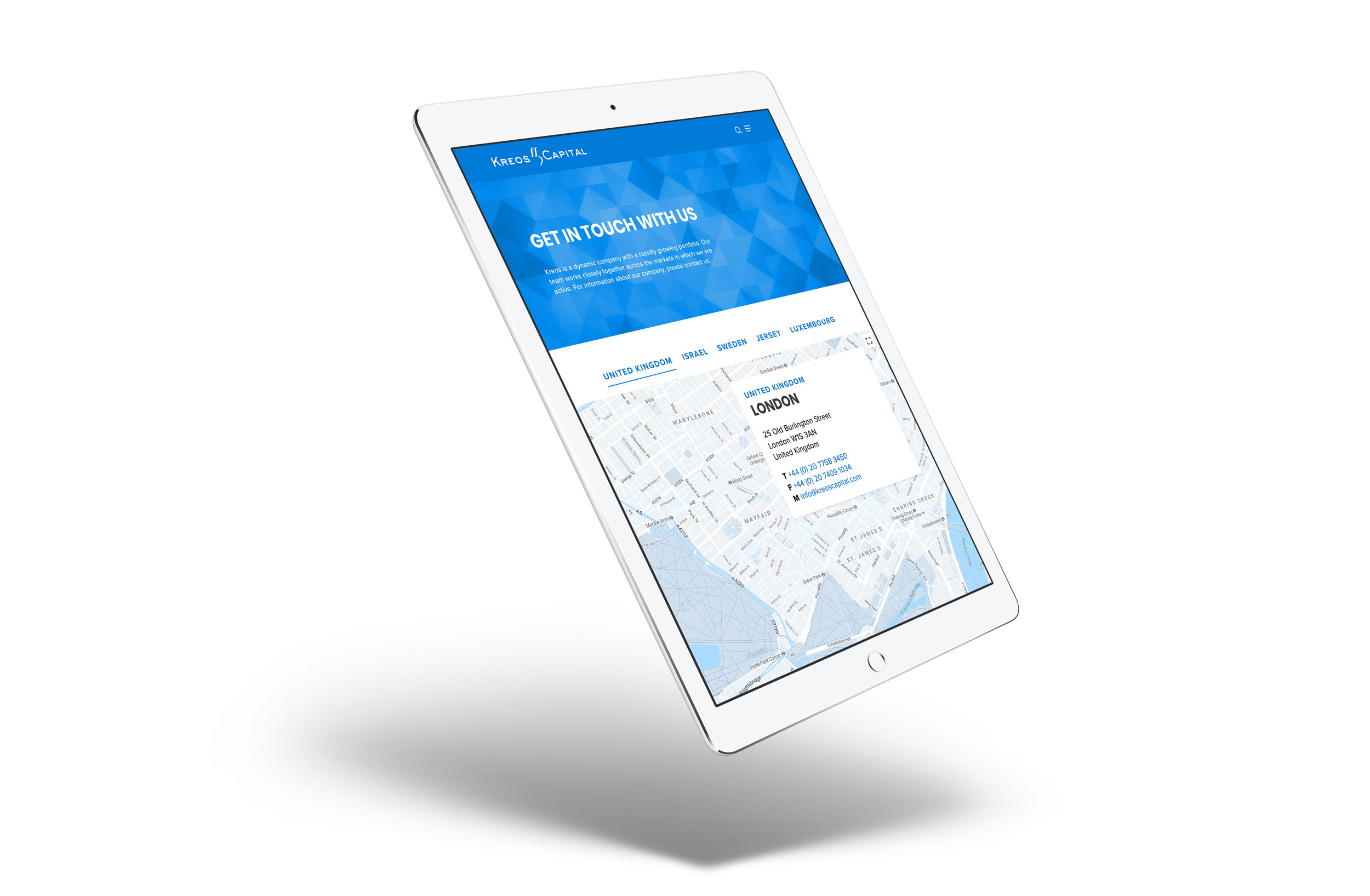 We chose typography which we felt appealed to Kreos's tech-focused client-base adding animation on text to highlight the successes and credentials of the business. Our considered use of animation adds a sense of seamless interactivity, which we wanted to showcase throughout the site.
We introduced full-screen Google maps to highlight Kreos Capital's European & Israeli locations, creating a more natural and easily accessible format and a successful balance of a smart, responsive web design while also keeping functionality and usability at the centre of the process.
Kreos Capital prides itself in providing financial aid for start-ups and medical companies and we aimed to align their relationship with investors by creating a web design that celebrates the relationship shared between Kreos and their clients.
Video post production
Maintenance & SEO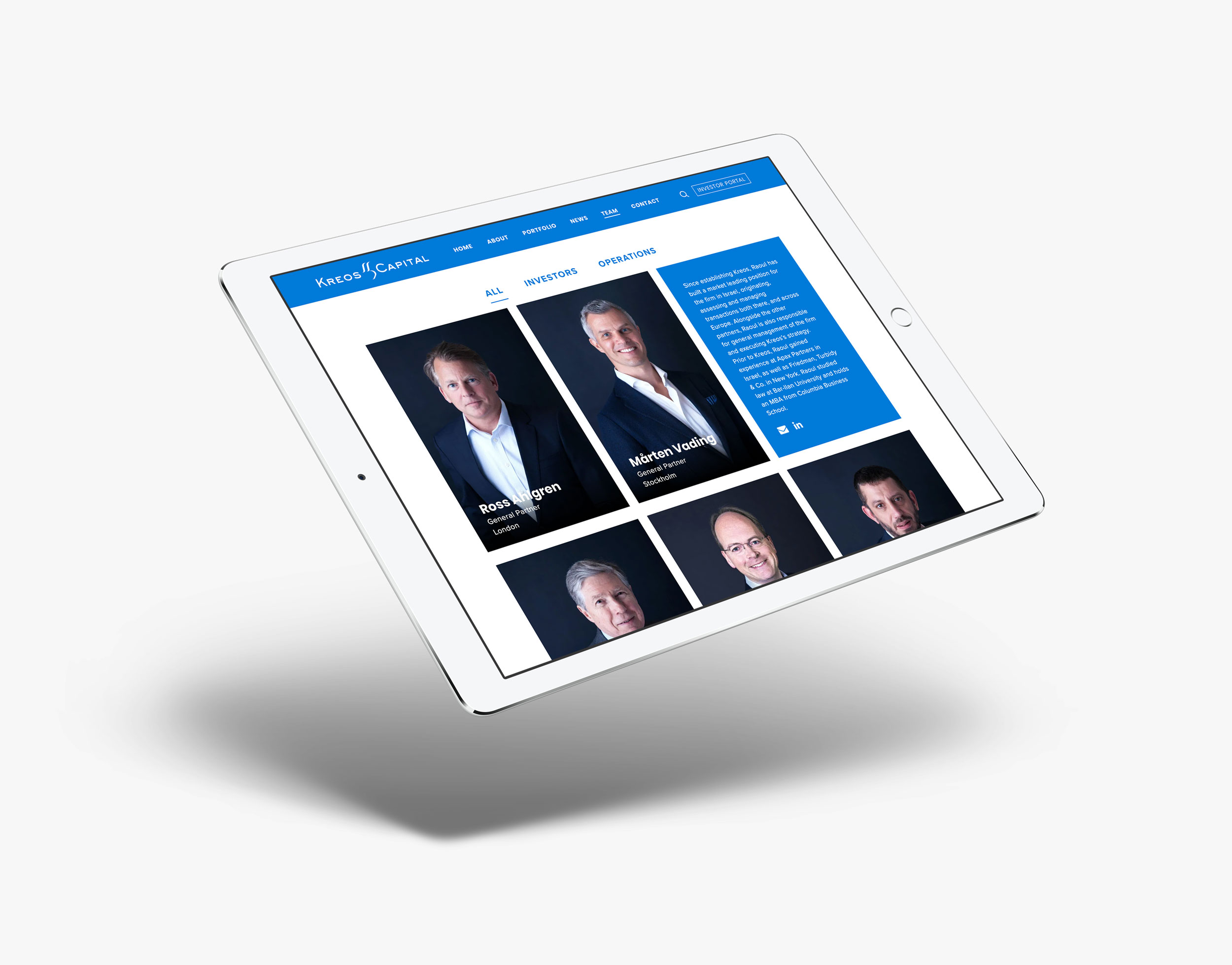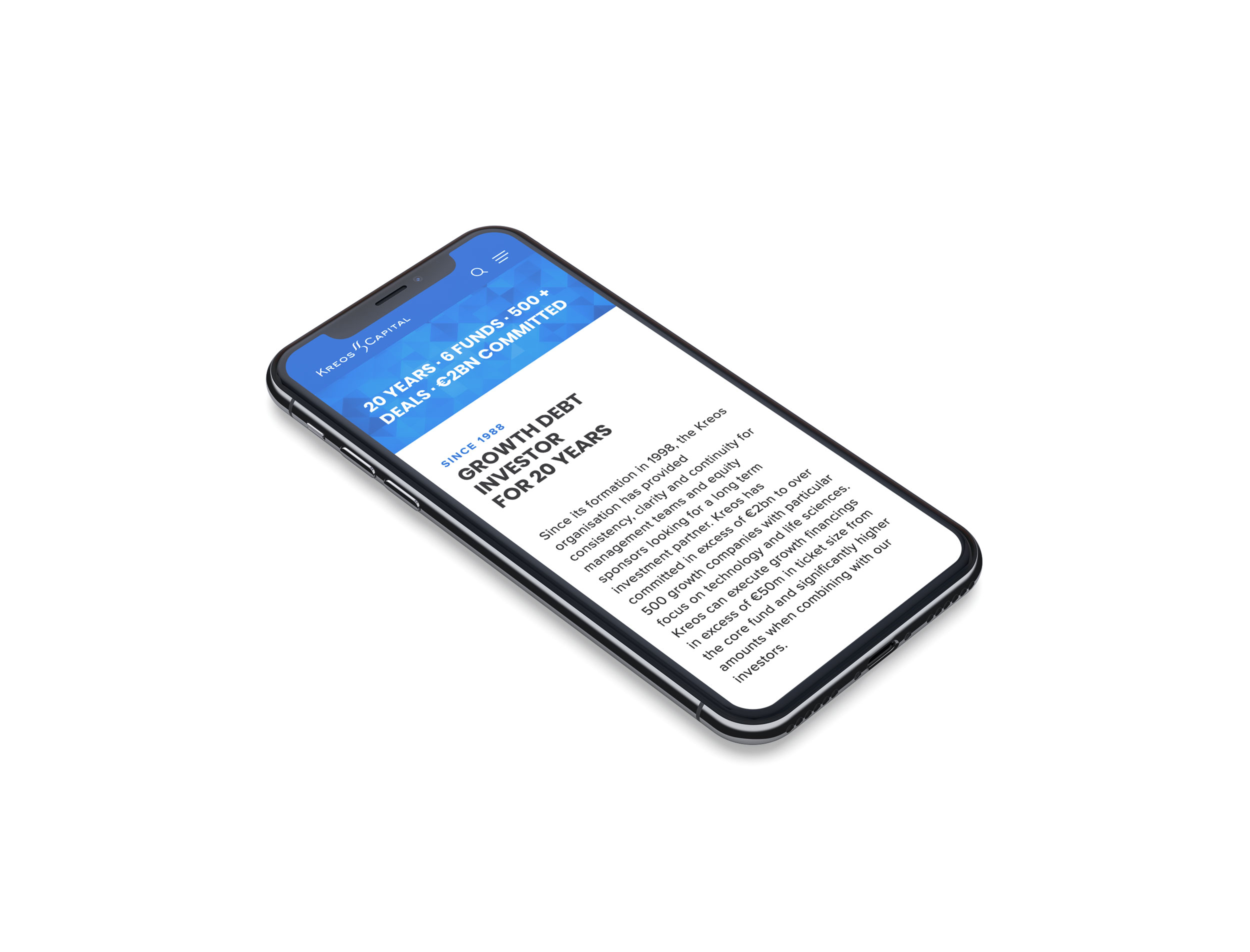 Do you have a project you would like to discuss?