John Robertson Architects produces carefully considered, contextual and modern designs from their London studio that deliver real value to their clients. Our role was to produce a responsive WordPress web site to enable JRA to upload news, events and their latest design projects. The web site design makes use of full-screen imagery.
We pride ourselves in being able to work across a number of disciplines from corporate websites to lifestyle & interiors, ecommerce and media & communications.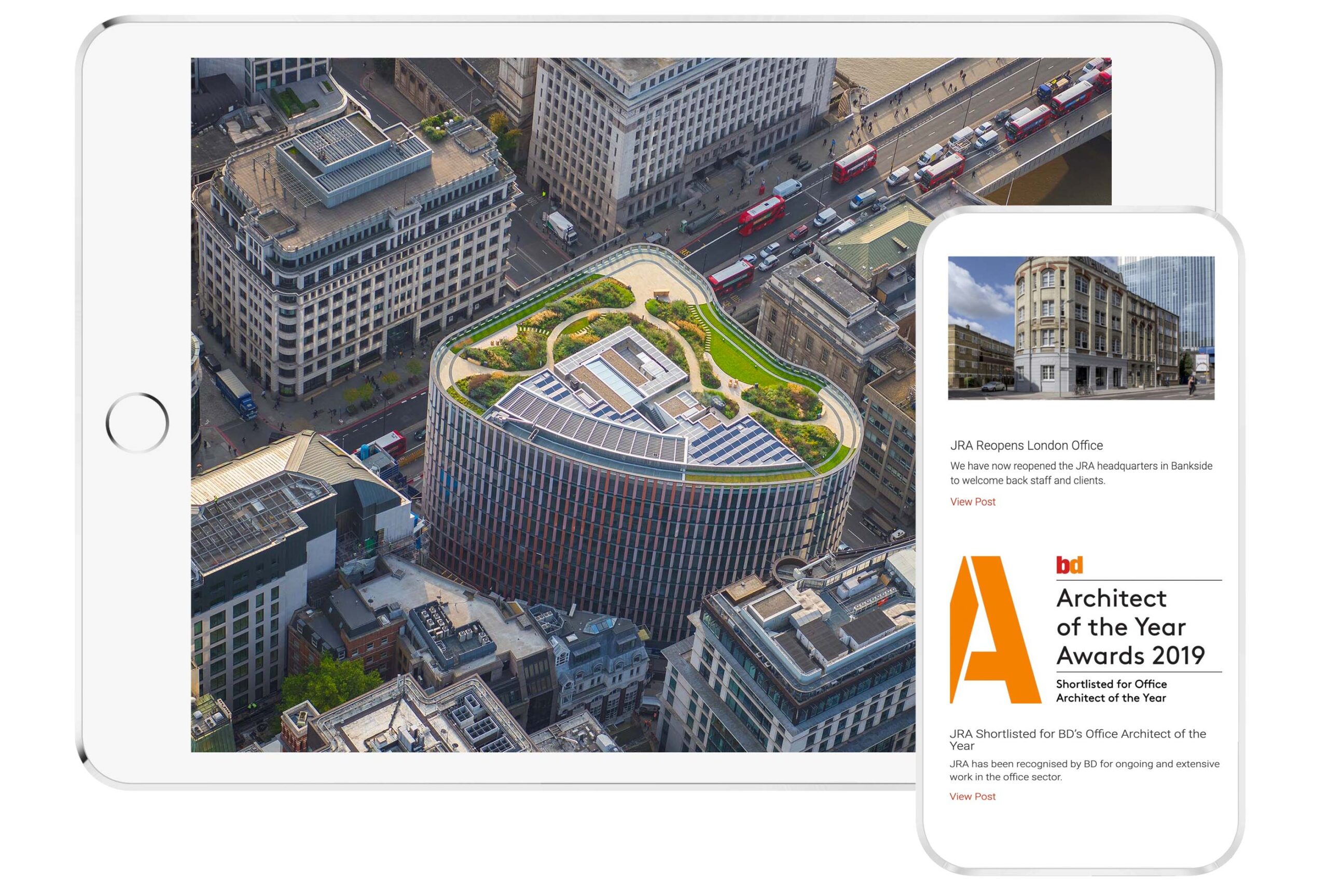 John Robertson Architects web design
Founded in 1993, the practice delivers a substantial number of high quality buildings both in the UK and abroad. With a significant body of work being devoted to large office and residential schemes, as well as sensitive restoration and redevelopment projects of significant historical and architectural value.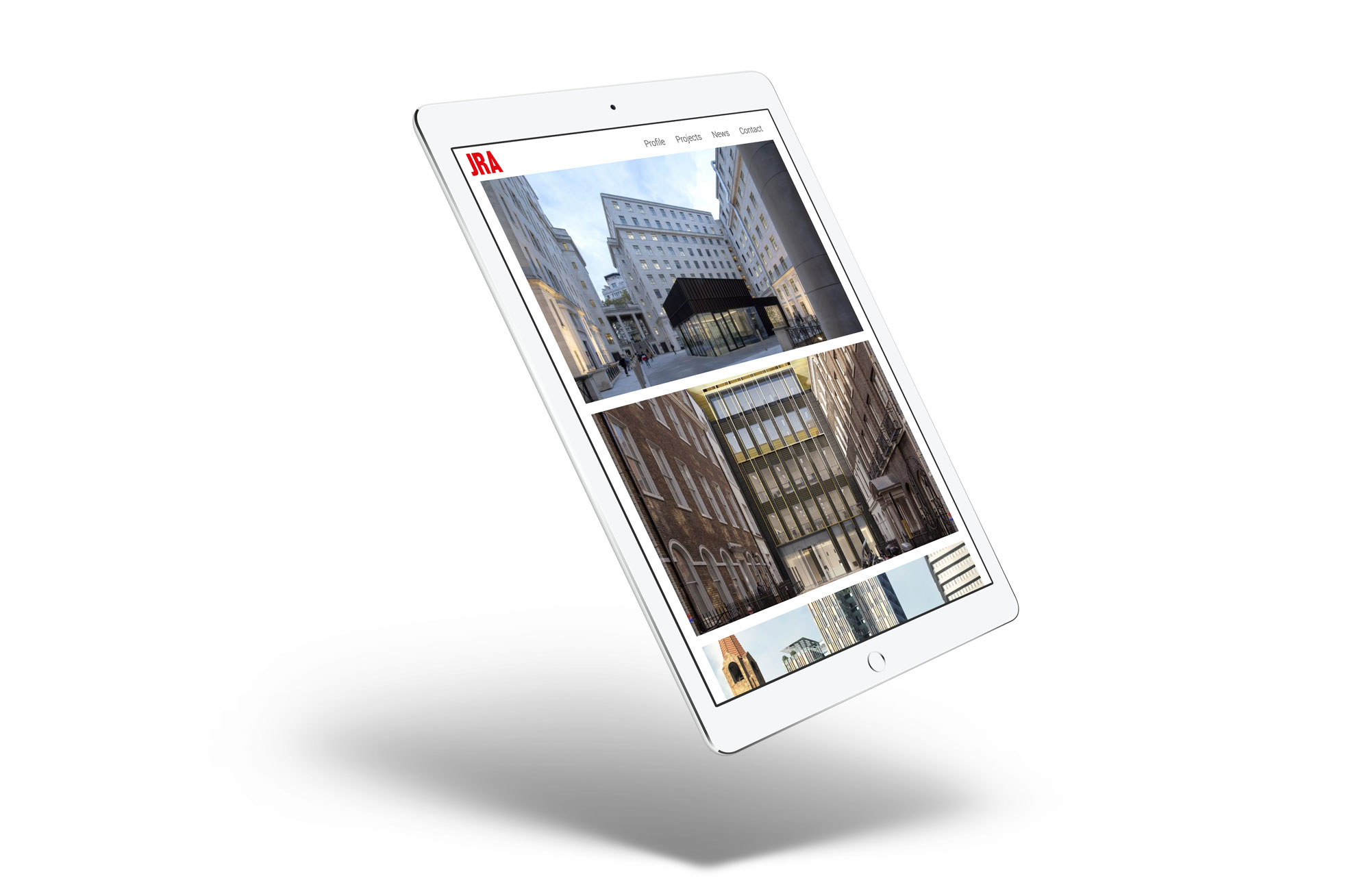 Built in WordPress, it was our main objective to create a web design, which fully presents the company's professional and modern approach to urban architectural design. The minimal colour palette using red as a primary aspect of the website allows for users to recognise the JRA brand and creates an increasingly familiar motif against the backdrop of urban, inner-city building designs, which are showcased throughout.
In our communication with John Robertson Architects, we were very happy to produce a web design that would allow for our client to update work onto their website on a regular basis with ease.
The web design promotes the urban and civic modernity of JRA's architectural designs through the incorporation of wide-screen carousel imagery. With drop down menus presenting their profile as a company combined with an impressive client list, we created a web design which takes into consideration the company's wide variety of multimedia content including film, publications whilst showcasing their awards and accomplishments over the years.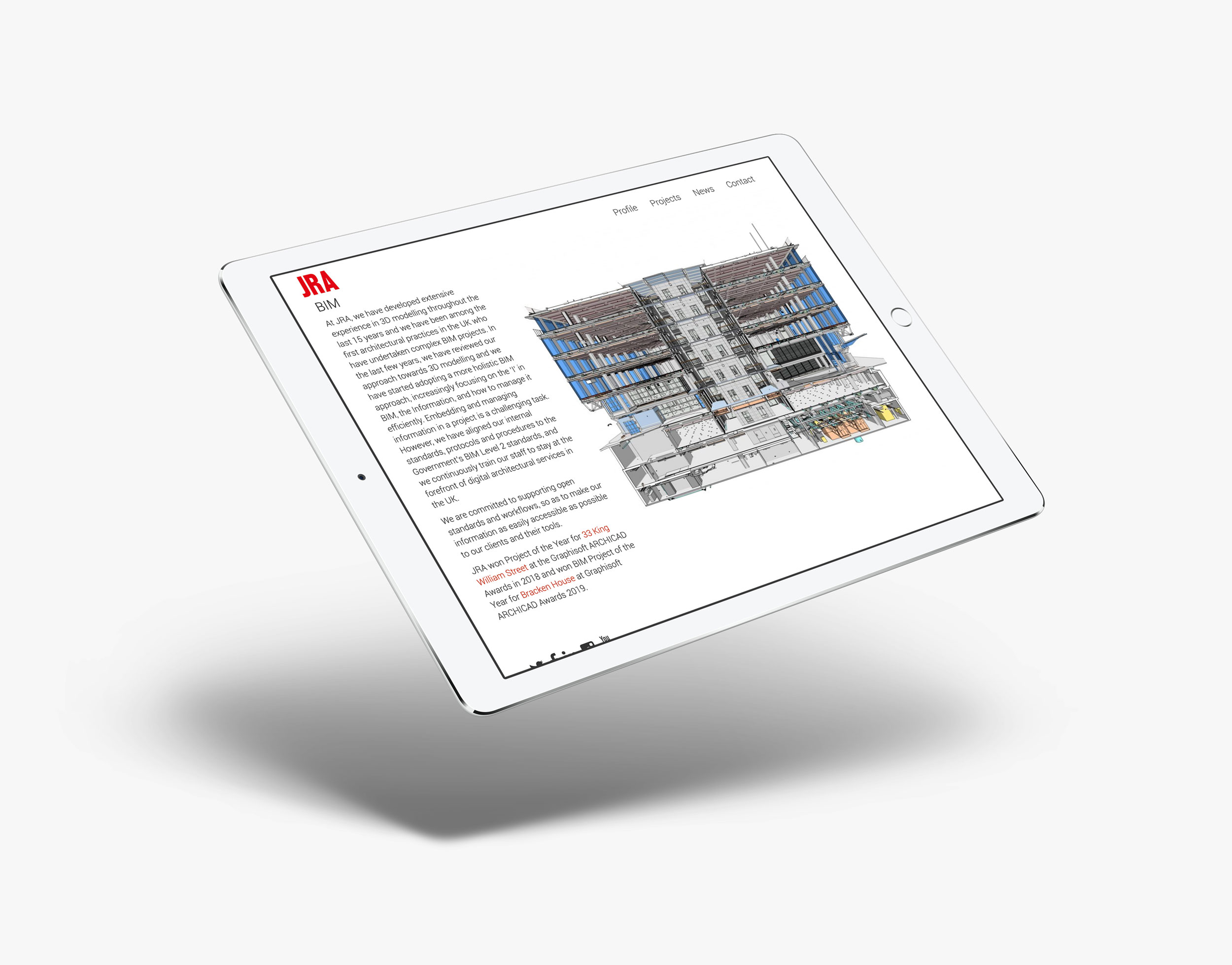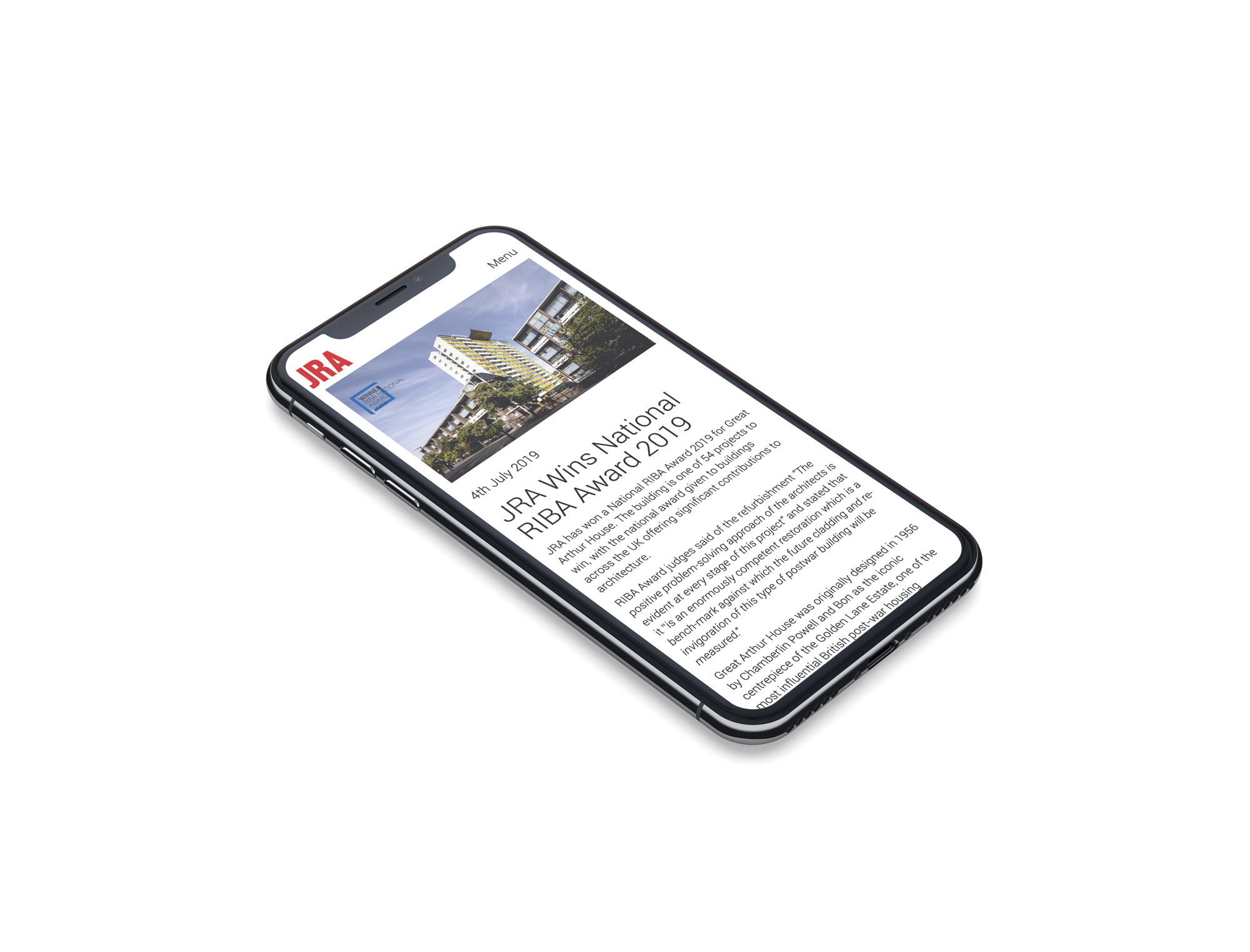 Do you have a project you would like to discuss?