Well-made, ethically-sourced and timeless British classics with an emphasis on the fit, Jack & Me shoes are tailored to the modern expectations of fathers and sons everywhere. All the while giving each a way to express his individuality.
We pride ourselves in being able to work across a number of disciplines from corporate websites to lifestyle & interiors, ecommerce and media & communications.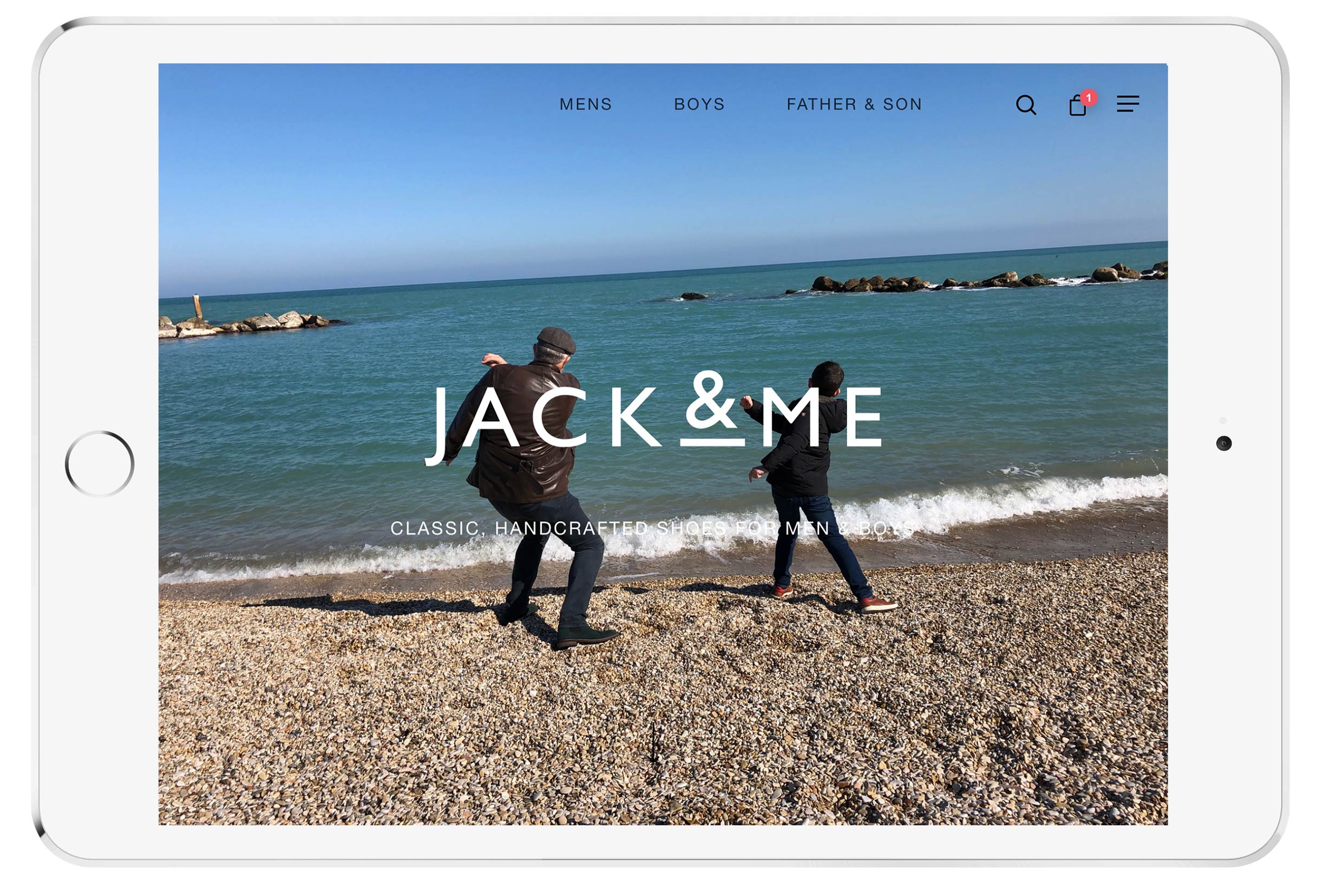 Jack & Me celebrates the timeless relationship between father and son, crafting stylish and charming footwear designs tailored to fit the style of both generations.
With the ambition to provide a high-quality and complementary footwear design made to share together, they have created ethically-sourced, timeless British classics with an emphasis on the fit.
Re-claiming what it means to be a 'cool dad' in the world today, the brand has ignited a new sense of individuality in men's footwear design, coupled with the desire to find common-ground between the two. With this in mind, we aimed to cement this simplistic goal in the creation of their web design.
"Very reliable and transparent service. I highly recommend Reactive Graphics!"
Cristina Abriani | Manager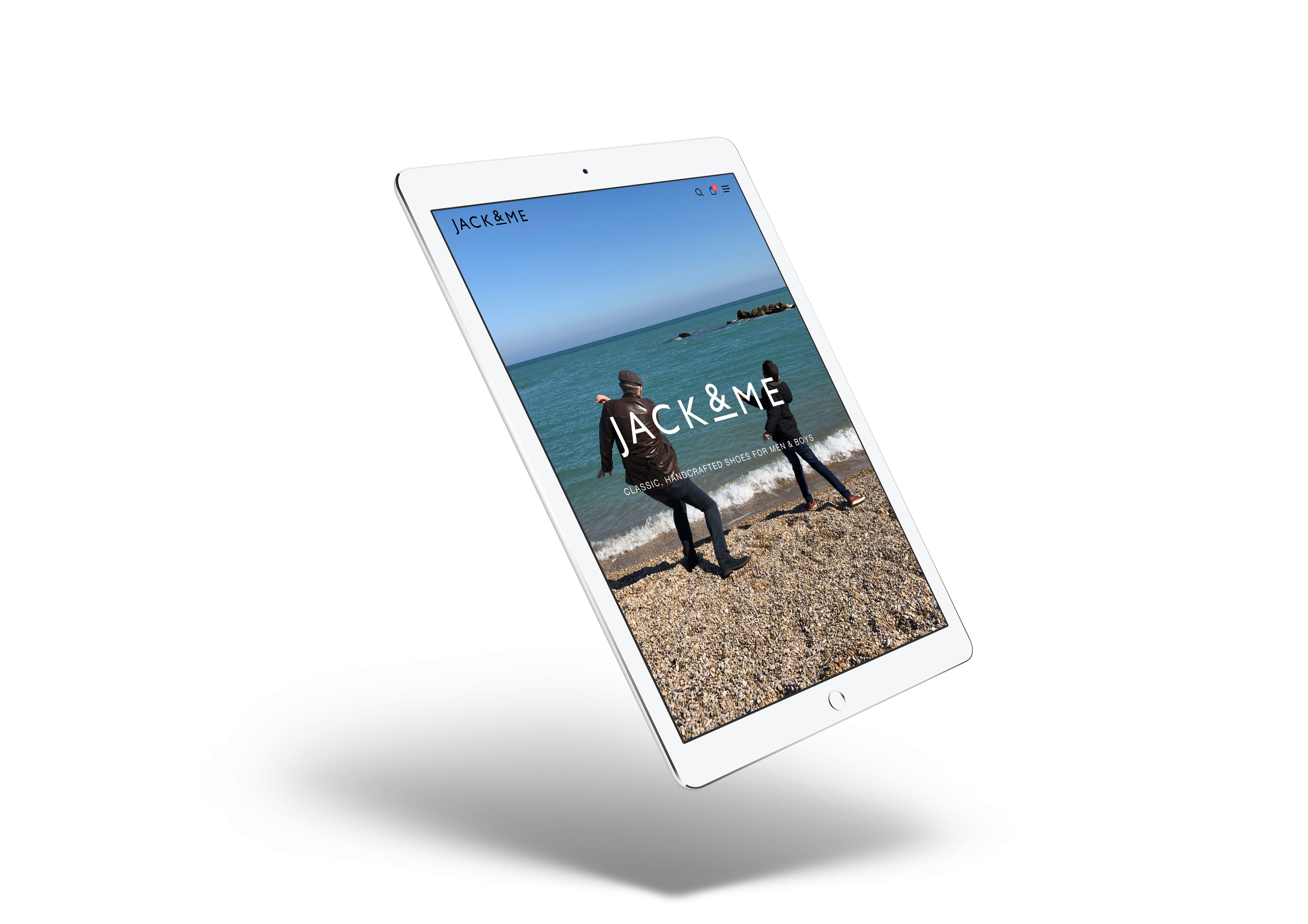 We were tremendously excited to parter with Jack & Me in the transformation of an already existing website to become a fully-functional ecommerce website.
In our aim to strive for functionality at the heart of this project, providing our client an administrative, secure log-in console and a responsive design style was essential for us.
With Jack & Me promoting the simple message to embolden and connect men with their sons, our decision to have the logo pinned onto the homepage allows for the message to truly stay in the user's mind throughout. Customers are welcomed with an impressive visual backdrop, featuring the brand's core sentimental imagery of the 'shared experience' between a father and son.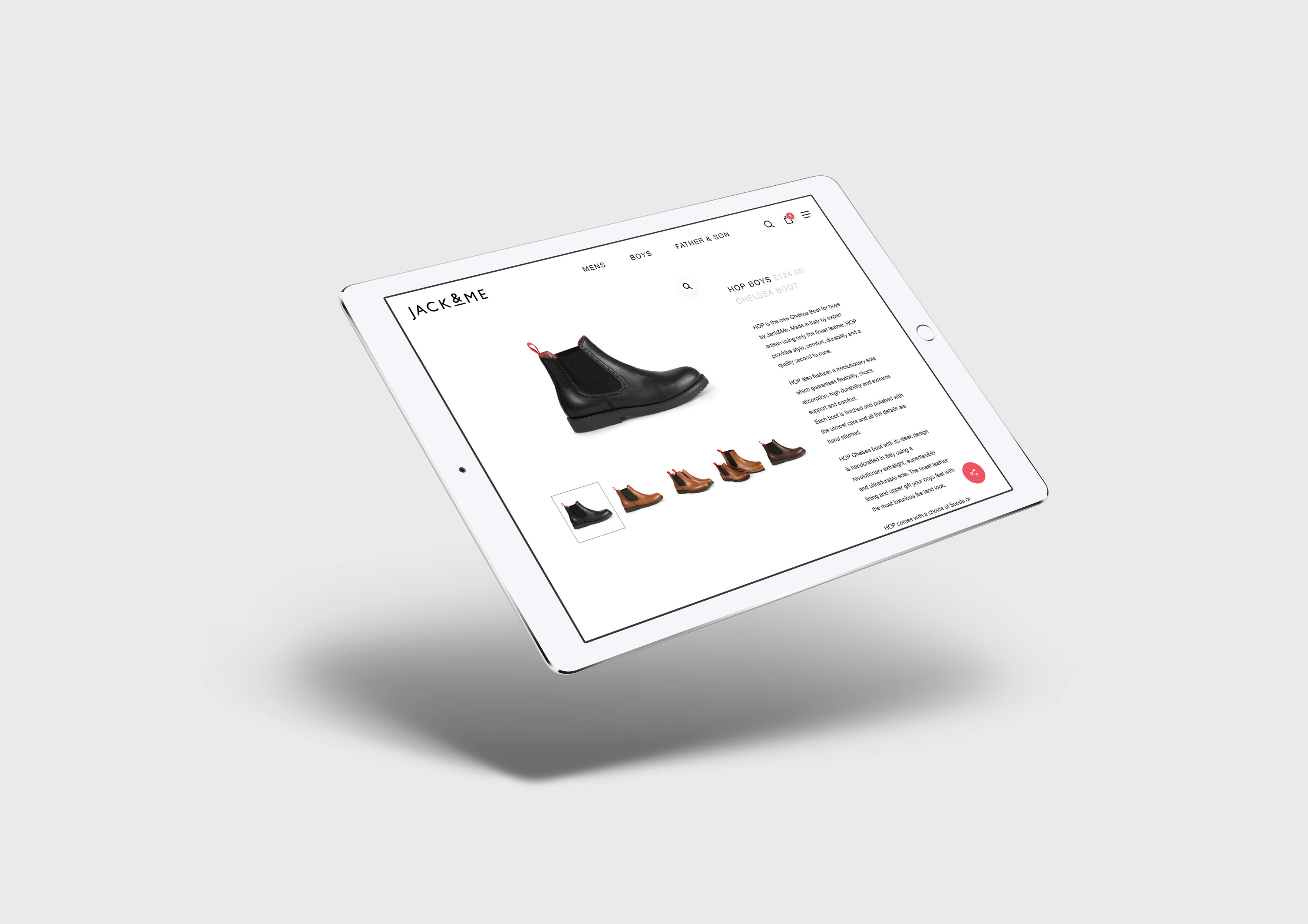 Users are introduced to a captivating, large central image, which allows for a scroll-down menu to be incorporated into the site with our seamless design. Keeping the brand's identity in our thoughts as we created their web design, we wanted the scrolling feature to be added as it does not take away from the impressive depth presented with the photography a user sees at their first glance.
We incorporated a wide use of interactive photography, which provides an enhanced sense of user experience for the luxury brand, highlighting areas where shoes can be customised and tailored to fit a customer's particular preference. With bold colours amplifying the quirky nature of some of their unique design styles, we wanted to create a balance between these aspects of the brand while also maintaining the over-arching elegance of this luxury footwear brand.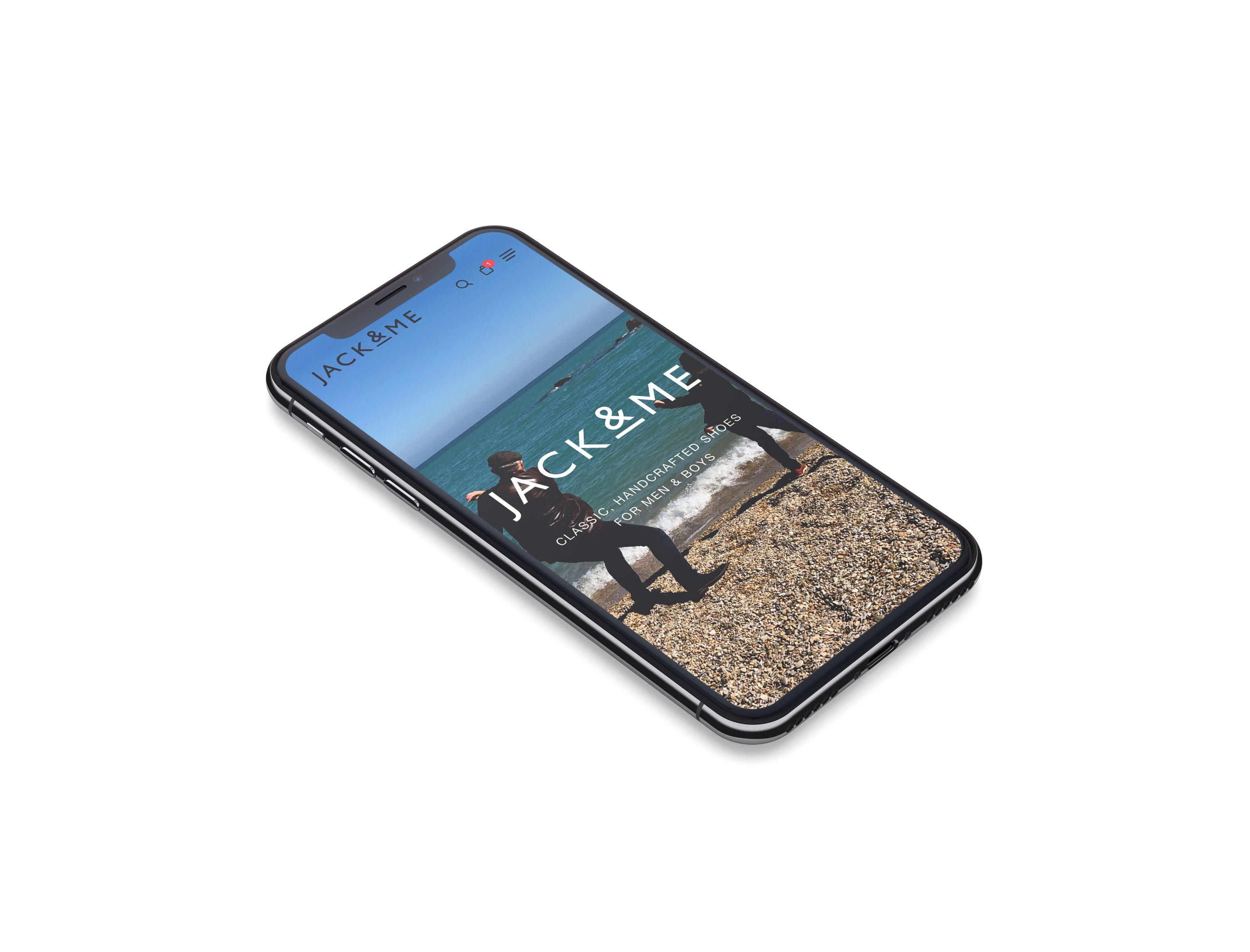 Do you have a project you would like to discuss?