"Our passion is executing remarkable property projects in special places. Each one is carefully selected, ambitiously conceived, luxuriously appointed and immaculately finished. But, more than that, we're transforming these spaces into enriched and comprehensive homes."
We pride ourselves in being able to work across a number of disciplines from corporate websites to lifestyle & interiors, ecommerce and media & communications.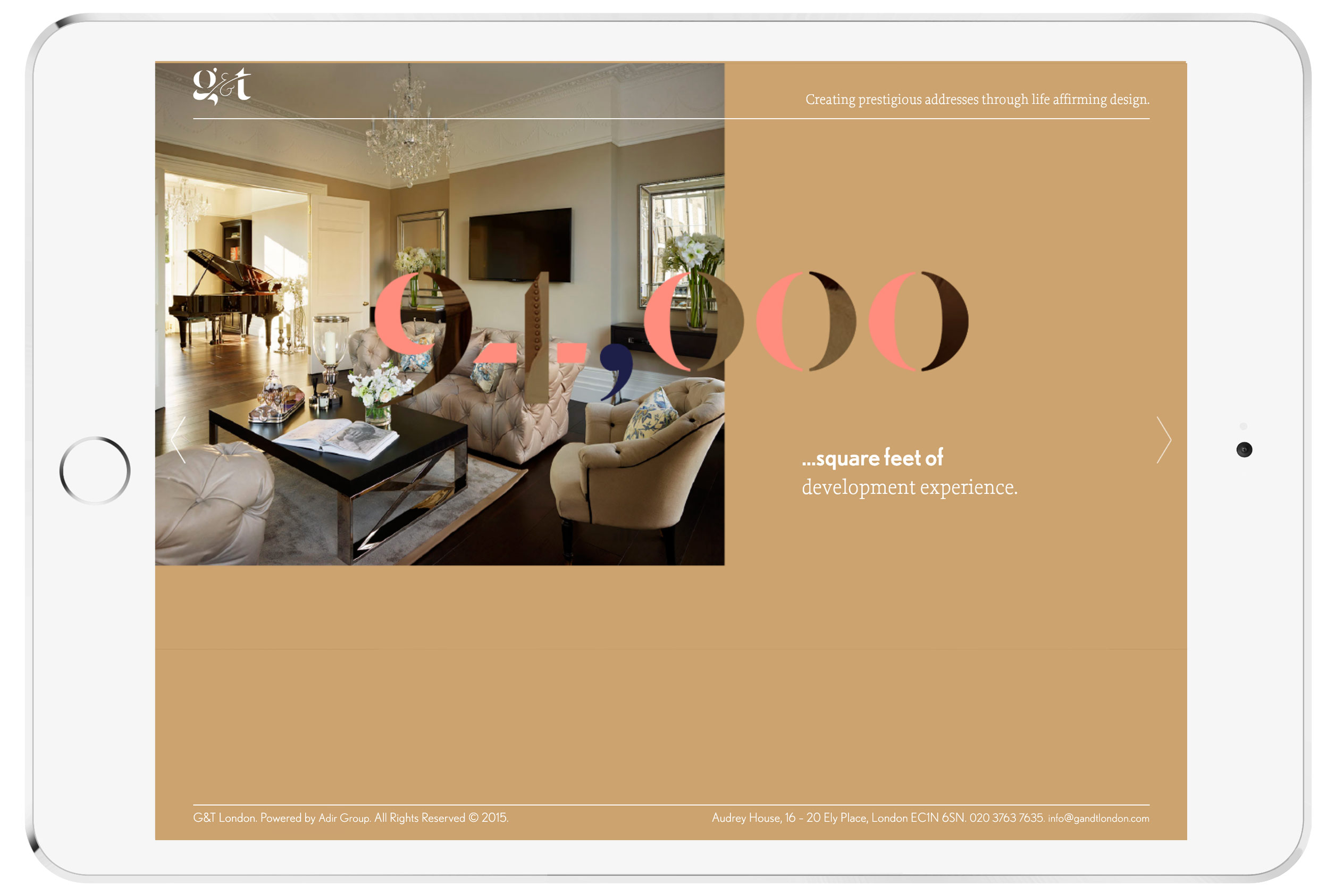 G & T tasked Reactive Graphics to design and develop a property website that would attract potential buyers and showcase their existing projects through use of large imagery and smooth-scrolling animations. Taking users through their ethics and methodology, G & T's website delivers property development statistics alongside stunning imagery.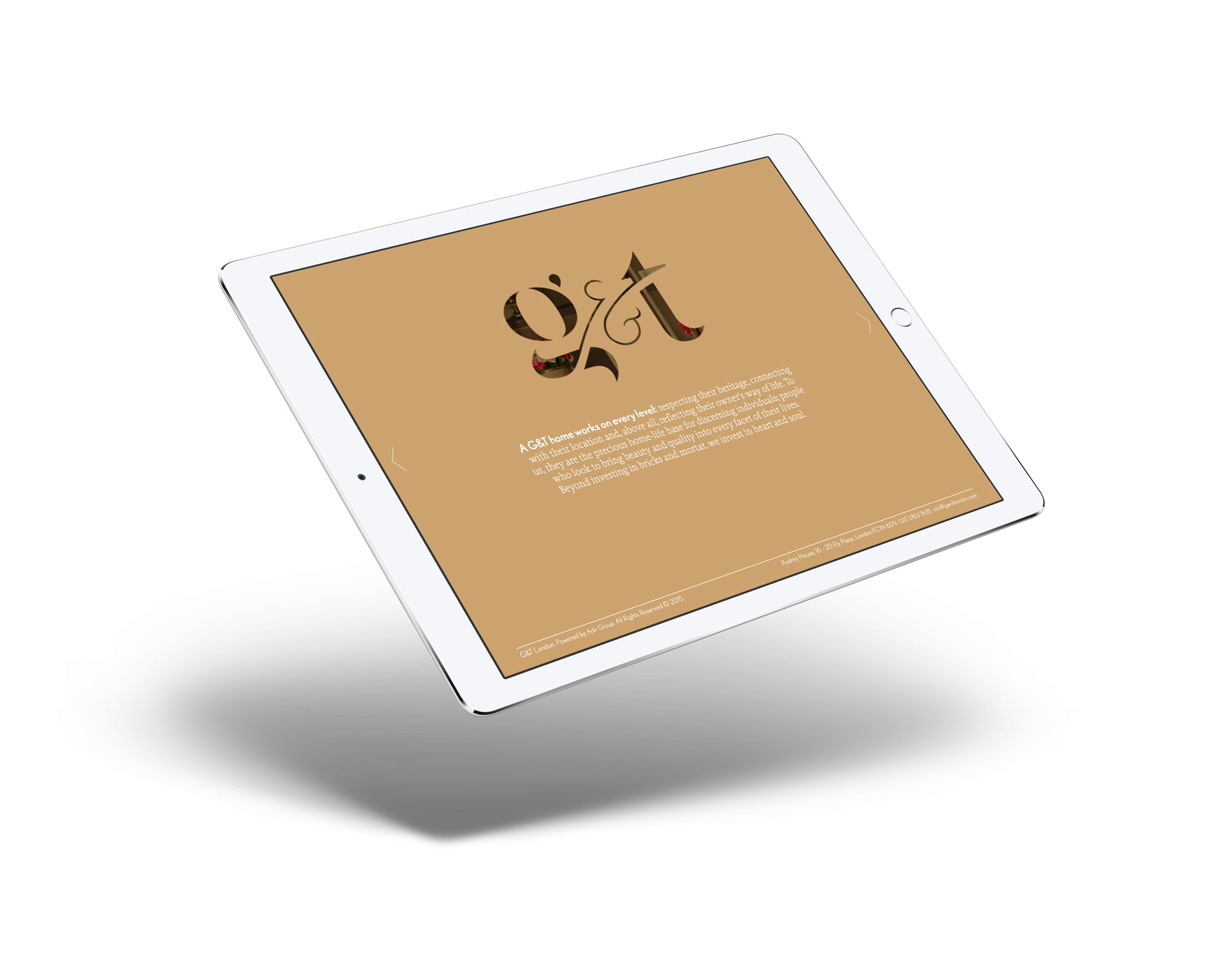 The finished site stands as a carefully designed brochure, dedicating a large portion of each page to imagery. We deployed a clever use of transparency within the web site, creating interest as the content moves horizontally against a fixed background image.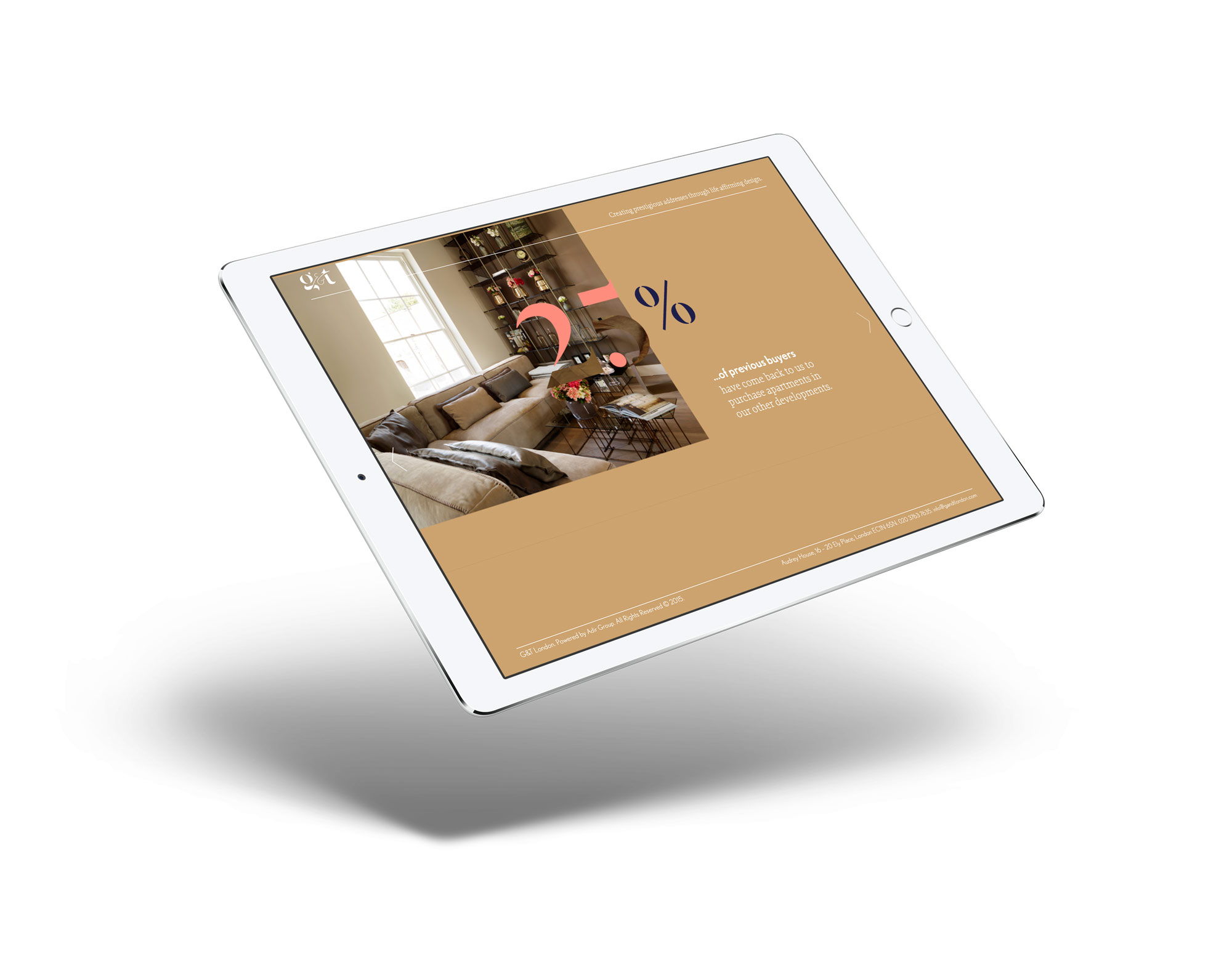 Do you have a project you would like to discuss?