What is an e-shop?
An e-shop is an online shop that is either a solely web based business or is a digital counterpart for a real life shop.'E' stands for electronic and is the key word when referring to online transactions, that have no physical element. Reactive Graphics have designed and developed many e-shops for successful clients, using platforms such as Magento and Woo-commerce and there really is a knack to understanding the customer/business relationship and ensuring both parties are able to use the front and back end of the website seamlessly.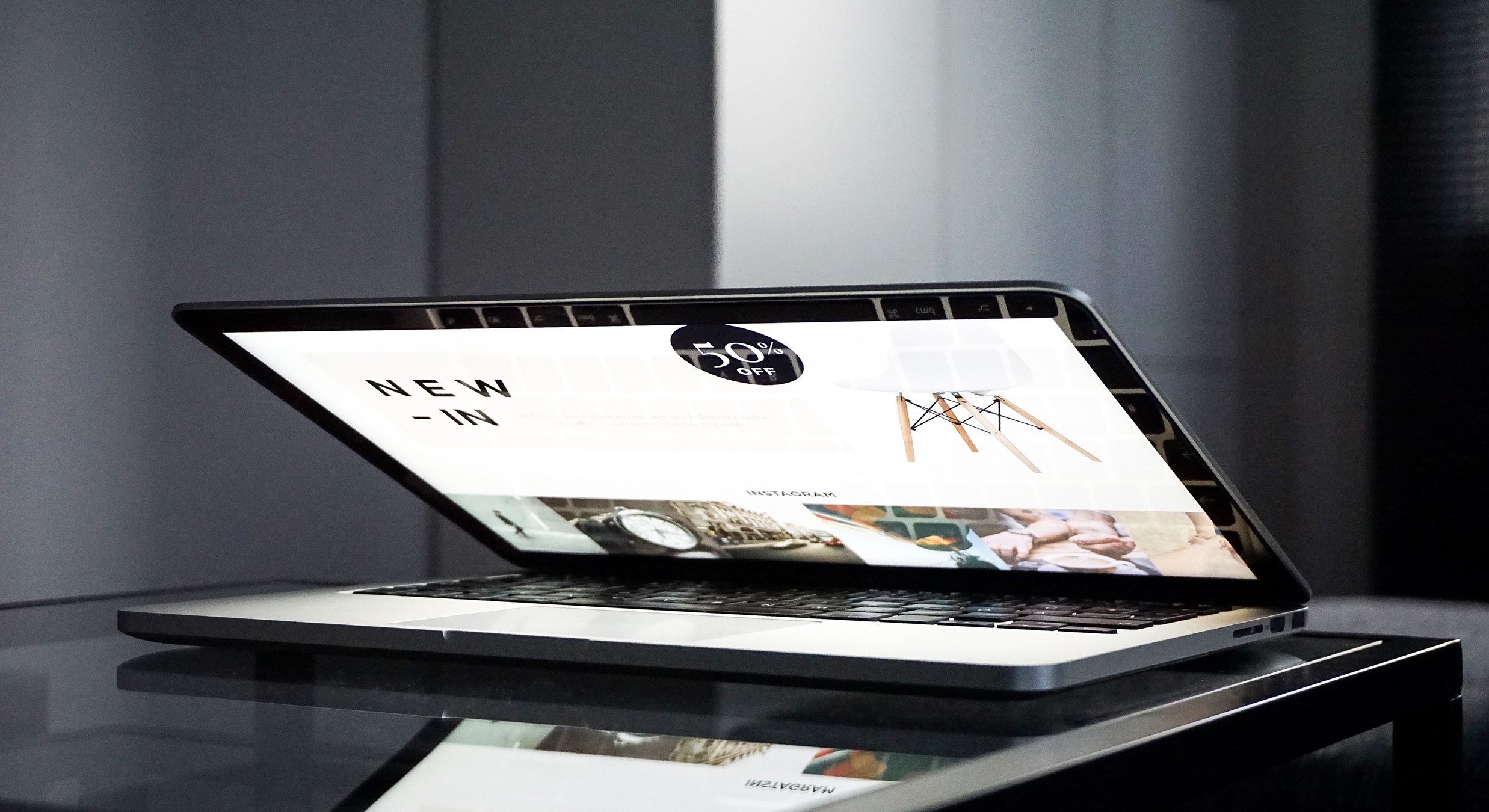 How does an e-shop business function?
A customer orders an item online. The web browser communicates over the internet with a web server than manages the ecommerce website.
The Web server sends through the order to the website where the order can be managed by the shop admin from process to post.
The order manager in the website can check things like stock levels, availability and additional shipping costs.
The stock database in the website confirms whether or not the order can be processed and then begins communication with the merchant system to process payment.
The stock database confirms whether the item is in stock or suggests an estimated delivery date when supplies will be received from the manufacturer.
The merchant system in the website will vary according to their own security requirements, but will mainly ask for password and security code to confirm payment.
The bank system confirms via the merchant system whether the customer has enough money to complete the transaction.
The order manager will notify the customer and the shop admin when an order has been successfully places, via the customer contact email and the e-shop CMS.
The order manager will be set up to communicate with the goods delivery (dependent on the size of the ecommerce business) and will pass on customer contact details for delivery of item.
A dispatch firm will be in place to collect the goods and deliver them to the customer delivery address.
Once the item is dispatched the customer will receive an email from dispatch firm and once received by the customer the dispatch firm will confirm this with the order manager and the whole process is complete.

The importance of good web design and development to the success of an ecommerce business
The importance of web design and development in ecommerce business is really the difference between success and failure. Not only does the designer need to understand your business and the company voice but also try to gain an understanding of who your audience/customers are.
Setting up an online shop used to be much more difficult in the old days. Not only was it that you have to build a website from the ground up you also had to integrate secure payment systems that would allow the customers computer to talk to your website database and also the bank. That's a lot of network signals to get right! Now-a-days you can work with web designers and developers to take away those responsibilities and build a website within a platform that is easy to manage and edit yourself.
Web designers and developers can sort out your domain name, offer support with things like meta data, alt tags and SEO recommendations. They can also advise you on what works and allow you as the business owner to concentrate on building your business by allowing the website to be built to run itself.
5 SEO problems for Ecommerce Websites
Product Photography
Product photography is extremely important for increasing the saleability of your products. If a product is photographed in bad lighting or on dirty surface then the product may not look as close to the real product as possible. This may then cause returns of the products and perhaps also lead to bad reviews which all in all are terrible for SEO rankings. Each one of your images should also have a corresponding alt tag which can be seen if the image doesn't load correctly on devices.
Product Description
A product description on an ecommerce site should always be as clear and accurate as possible. They should contain key words in order to help the customers find what they are looking for.
Bad reviews
Bad reviews can effect your SEO rankings quite dramatically, particularly if you use Google+ reviews or other search engine review functions. This is why you must always be upfront and clear to your customers regarding the service that you can provide.
Incorrect URL's
Sometimes additional pages on websites become incorrectly linked. This is partly why the website navigation needs to be simple and easy to follow, so that during testing the web developer can ensure that all links work and therefore all pages can be accessed.
Incorrect Internal Links
Incorrect internal links can be extremely annoying for customers trying to get around the website and find what they are looking for.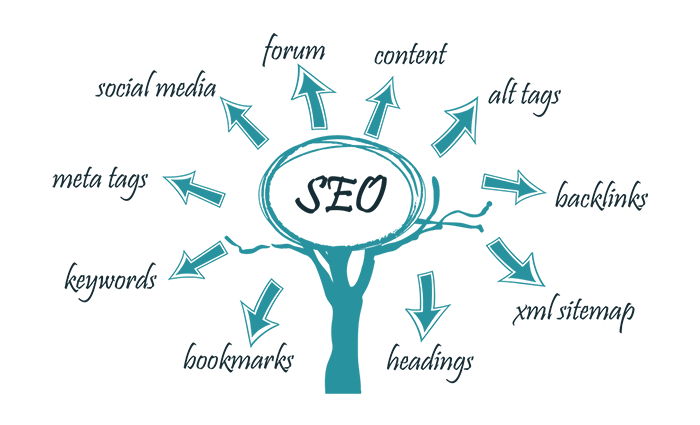 Managing Quality vs. Quantity
When you are setting up an ecommerce business it's easy to think that the more stuff you put online the better chance you have of making a living, but the truth is, you really need to ensure your goods are of a good quality, to ensure repeat sales and recommendations. Online businesses really thrive off reviews and customer interaction online can either make or break your business quite easily. A bad review online is really difficult to rectify.
Selling the invisible
Ok so this might sound a little strange, but an ecommerce business is pretty much selling invisible goods to willing consumers. Well, perhaps not invisible goods but that is essentially what they are until the delivery has been made. So this 'invisibility' needs to be backed by a very up-front and clear sales policy. Whereby your customers know that they are getting a fair deal and can trust that the goods will come to fruition.
Some platforms for ecommerce shopping carts
Magento
An open-source ecommerce platform written in PHP for ecommerce web sites.
Shopify
Shopify is a complete ecommerce solution that allows you to set up an online store to sell your goods.
WooCommerce
WooCommerce is a powerful, extendable ecommerce plugin that helps you sell anything. Beautifully. Download Version 2.5.2. WooCommerce is a free ecommerce plugin that allows you to sell anything, beautifully.
BigCommerce
Bigcommerce is one of those online store builders that have the capability to free up your time
osCommerce
provide you the tools to set up your very own complete and self-hosted online store website for free to market and securely sell products and services to customers worldwide.
Wix
Wix.com is a cloud-based web development platform that allows users to create HTML5 web sites and mobile sites through the use of their online drag and drop tools.
Weebly
Weebly is a web-hosting service featuring a drag-and-drop website builder. As of August 2012, Weebly hosts over 20 million sites with a monthly rate of over 1 million unique visitors. The company is headquartered in San Francisco.
SquareSpace
Squarespace is a SaaS-based content management system (CMS) which is composed of a website builder, blogging platform and hosting service. The service allows individuals and businesses to create and maintain websites and blogs.
GoDaddyGoDaddy is a publicly traded Internet domain registrar and web hosting company. As of January 2016, GoDaddy was said to have had more than 61 million domain names under management, making it the world's largest ICANN-accredited registrar.
Aurelia Skincare
Reactive Graphics recently launched this beautiful ecommerce website for Aurelia Skincare.


Top 3 things to consider when building an e-shop
We previously launched a blog titled Ecommerce web design: Designing websites that sell! which outlines some ways in which web designers and developers create ecommerce websites that sell. Below are three of the main attributes to consider when building an e-shop.
Aesthetics
This is where you NEED a good web designer on board. The aesthetics of your web shop may be the difference between business success and failure. A web shop should be pleasing on the eye. It shouldn't be full of unusual graphics and crazy colours that may confuse the purchasing process. One area of design to focus on specifically is the display of the products or service you are selling.
Navigation
Clear navigation is absolutely key when selling a service or product online. You need the customer to be able to see where and how they can make a purchase. You also need to provide a clear route for verified business details, frequently asked questions and contact details.
Approach
The way you approach your customers online is very similar to the way you would approach customers in a regular shop. You must try and make sure what they need is readily available and also allow the customer to feel comfortable and secure in making a sale with you. One of the best ways to make your customers feel at ease is to address their requirements early on and have information at hand if they need help and assistance.
Designing an E-Shop
If you want some help designing your ecommerce website, then look no further, Reactive Graphics have loads of experience building sites that sell!
For more information please, contact us. We would be happy to help your new venture get off the ground.
Save