Murray Hughman is a boutique criminal law firm based in the centre of London. Their team is comprised of some of the most experienced and reputable criminal lawyers in London.
Murray's Partnership and Hughmans Solicitors amalgamated in August 2020 having both been dominant forces in criminal law for decades.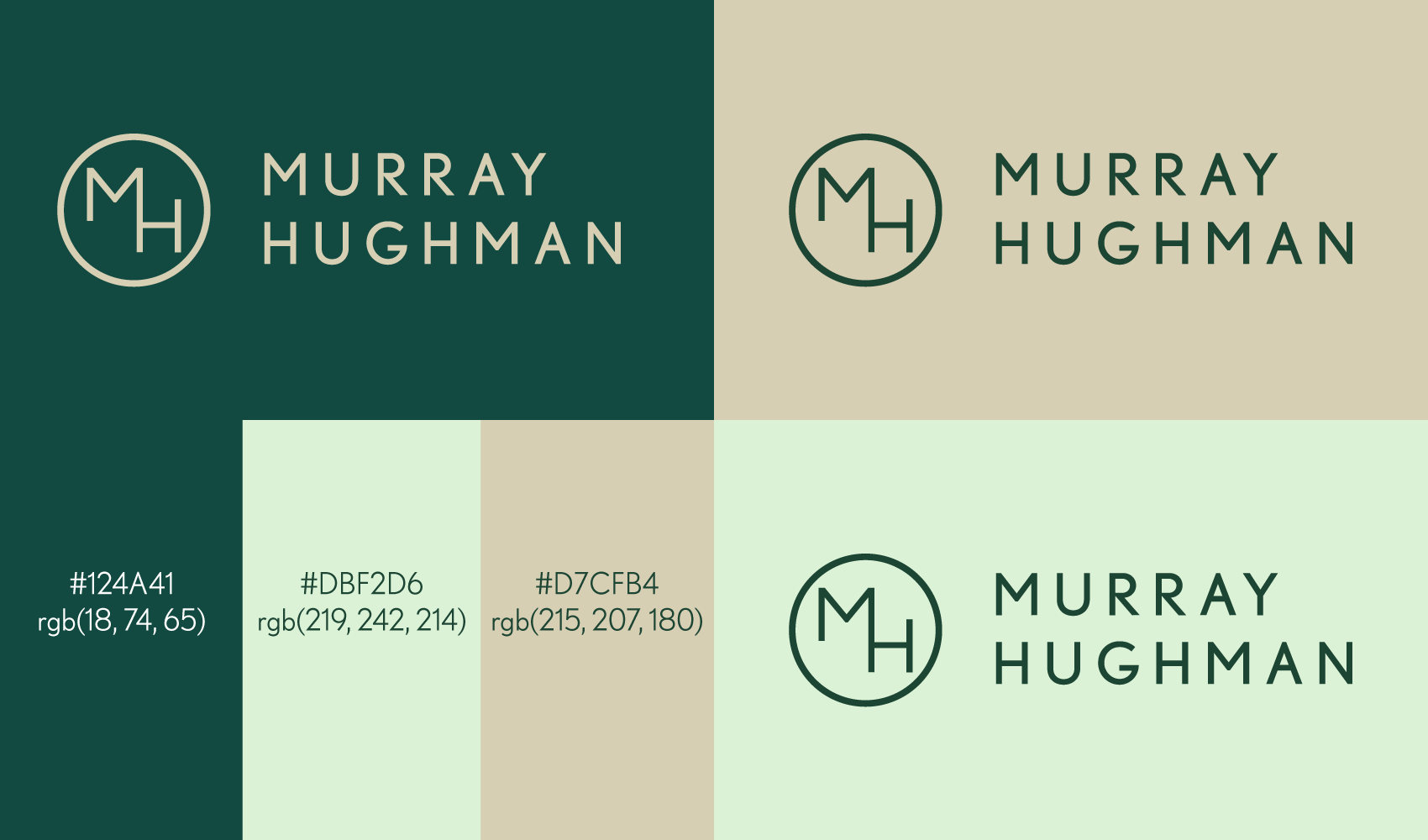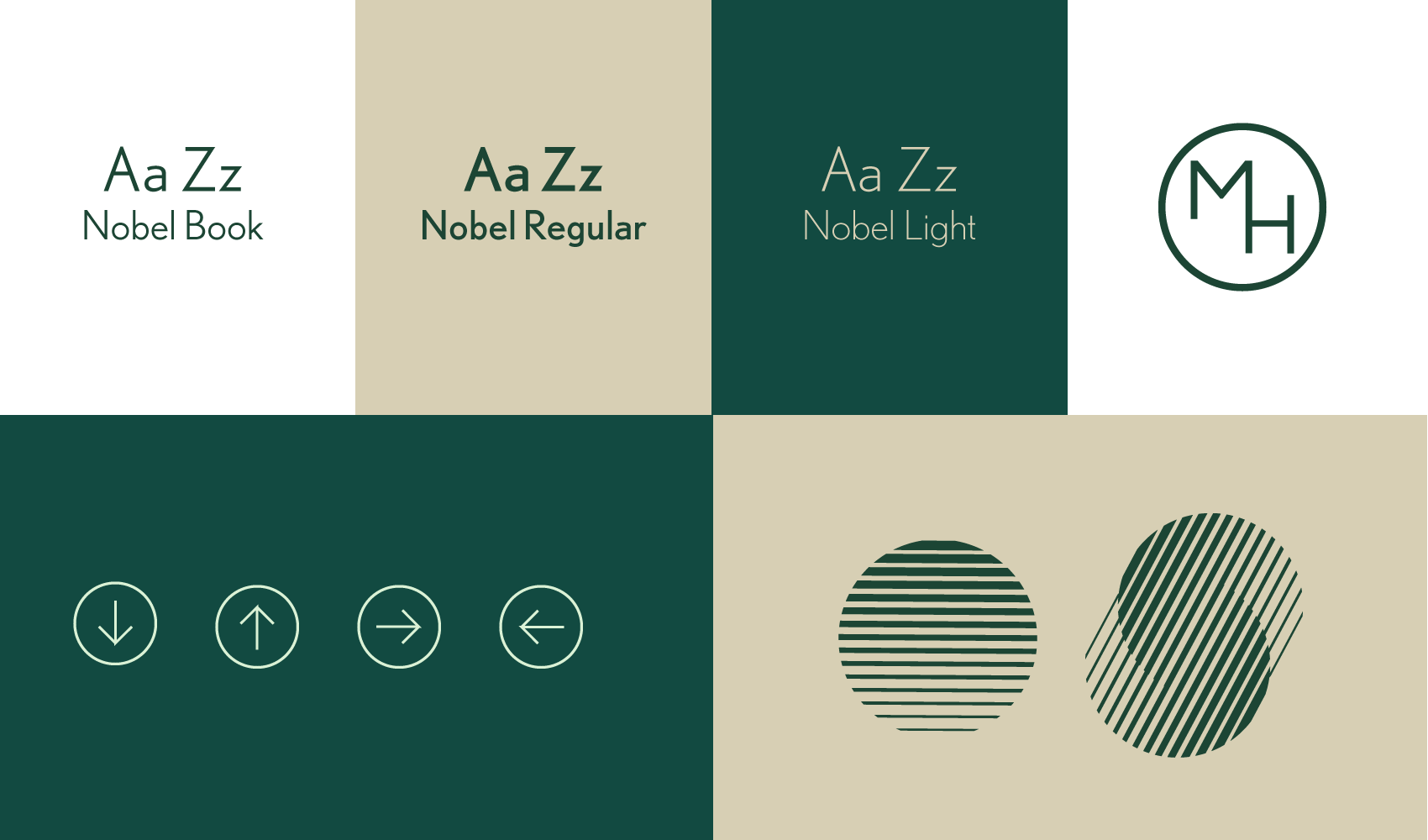 Murray Hughman wanted a new brand identity that is open, approachable and contemporary, without feeling like a traditional 'stuffy' law firm. We created a brand identity and website that reflected this – the new logo and web layouts are clean and minimal, with sharp vector graphics and animations to add a bit of flair. The new colour scheme – dark green and gold – inspires confidence and credibility, in addition to forward-thinking, approachable motifs.
VIEW WEBSITE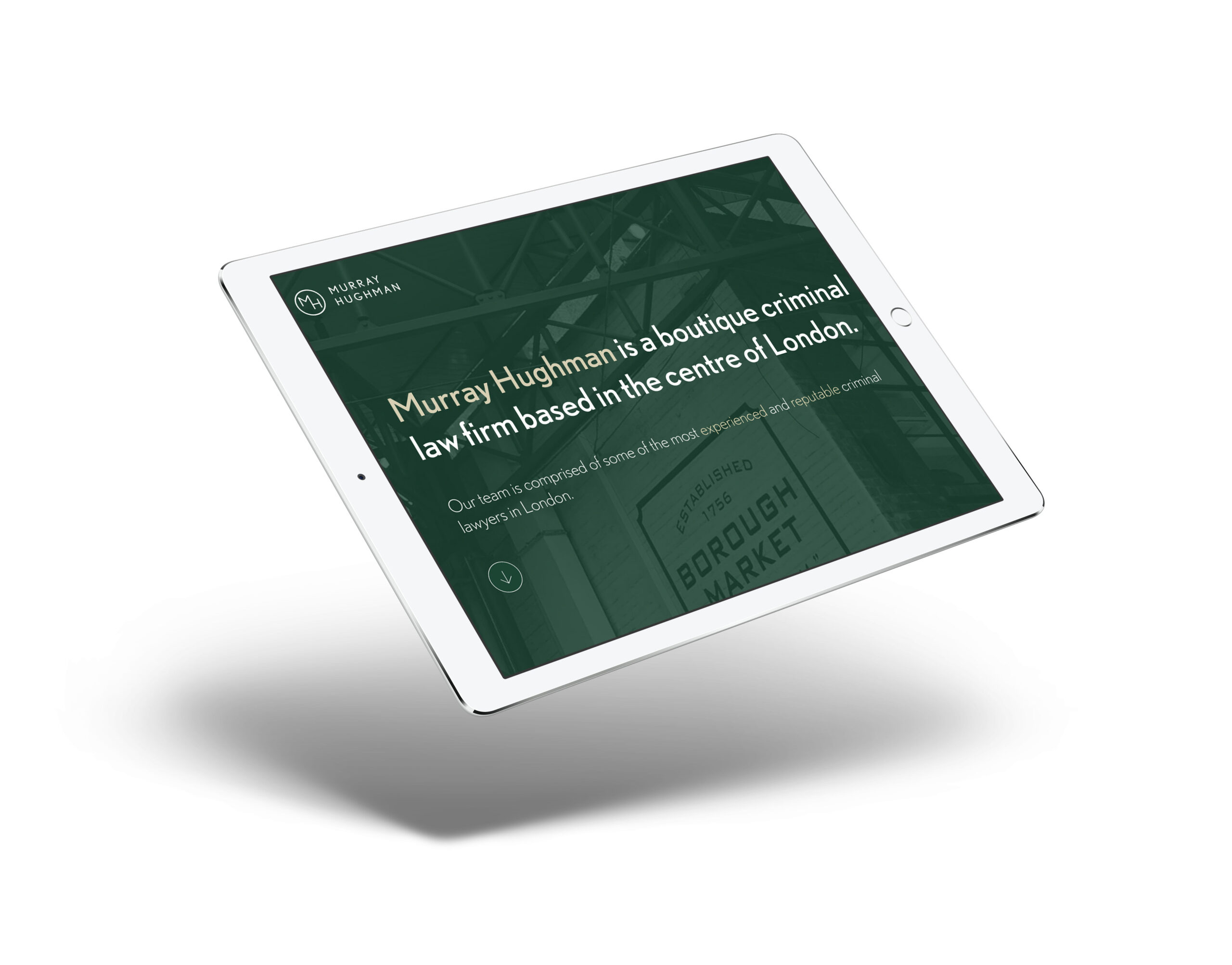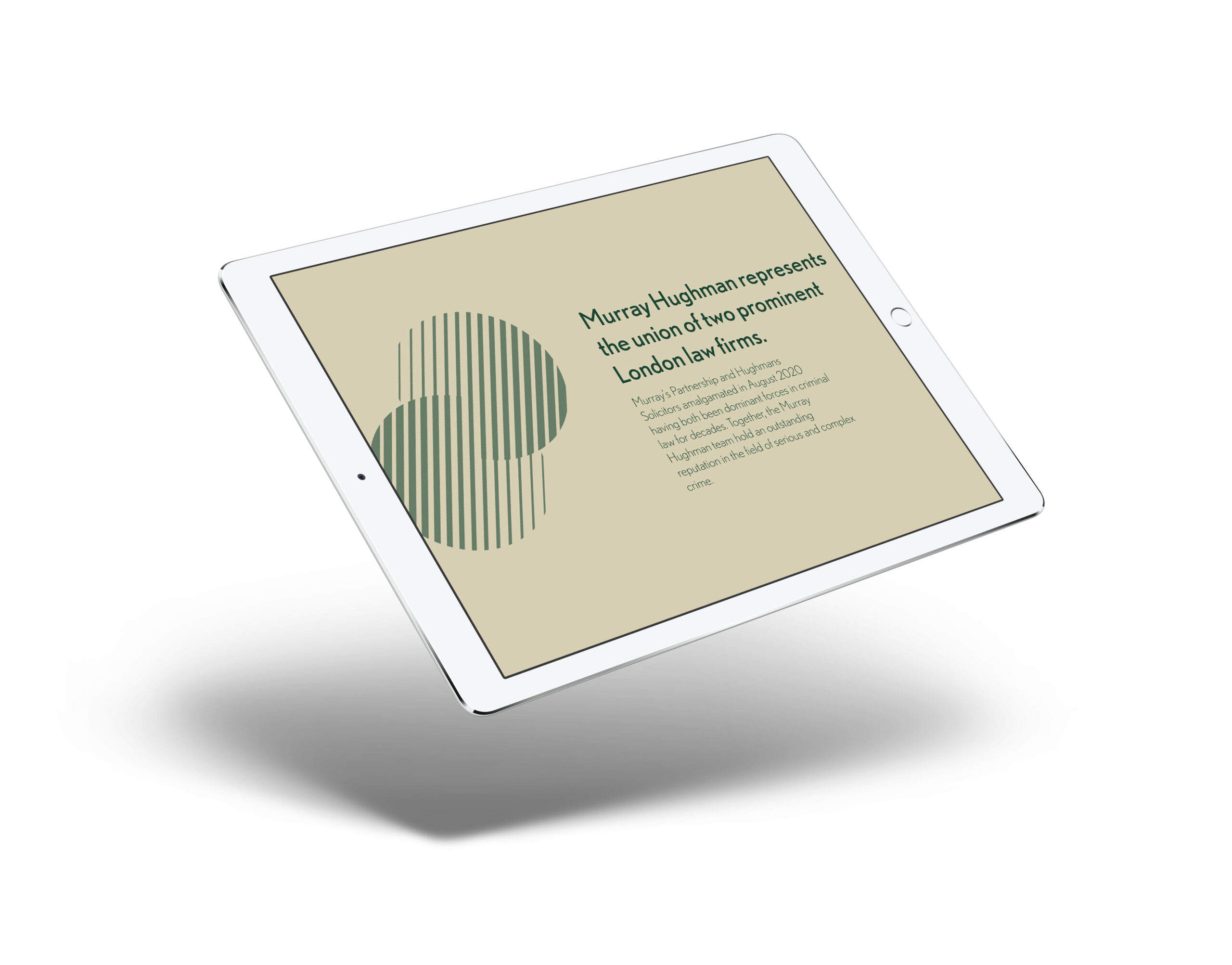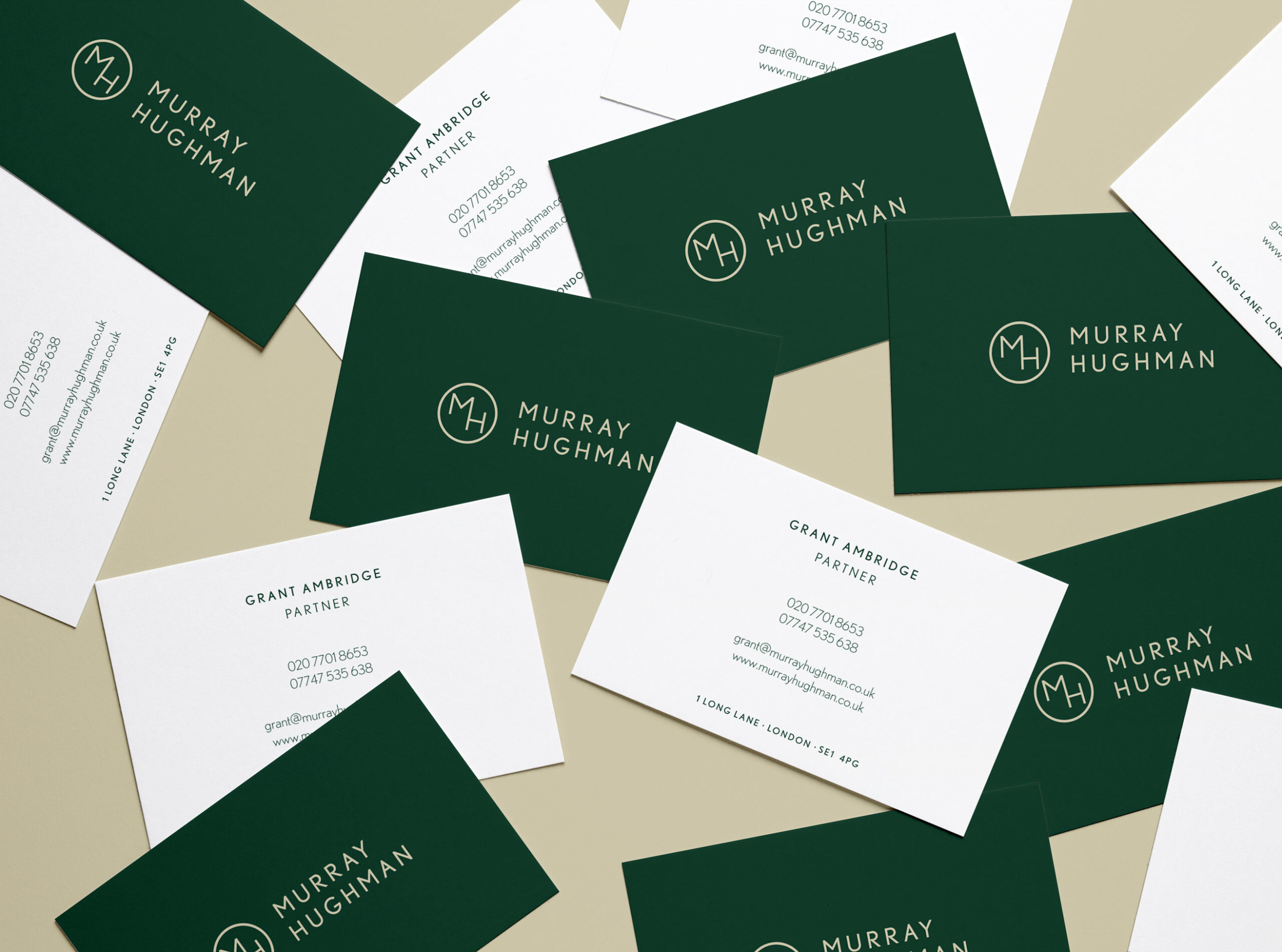 Reactive deliver digital experiences. Our creative intelligence combined with technical expertise keeps business moving online.
4 key components of your brand identity include:
Company values
Values are the set of guiding principles that drive your company forwards.
Brand personality
Your brand personality shapes the way people feel about your product or service.
Unique selling point
What's your competitive edge? What helps you stand out as a business?
Tone of voice
We help you work out how your brand identity communicates with your clients.
We start by asking some difficult questions that help us and you decide who you are as a business…and who your clients are such as
What is your mission statement?
What are your company values
What is your brand personality (are you a fun, quirky consumer brand or are you more conservative, or a mixture of the two.)
How do you differentiate yourself from your competitors?
What is your tone of voice (are you discreet or shouty, approachable or aloof?)
Do you have a project you would like to discuss?