SelectX is a financial consultancy firm specialising in life and disability insurance underwriting. They formulate underwriting policy and help their clients create technology-based processes to deliver results for customers and other stakeholders.
We pride ourselves in being able to work across a number of disciplines from corporate brands to lifestyle & interiors, ecommerce, media & communications and many more.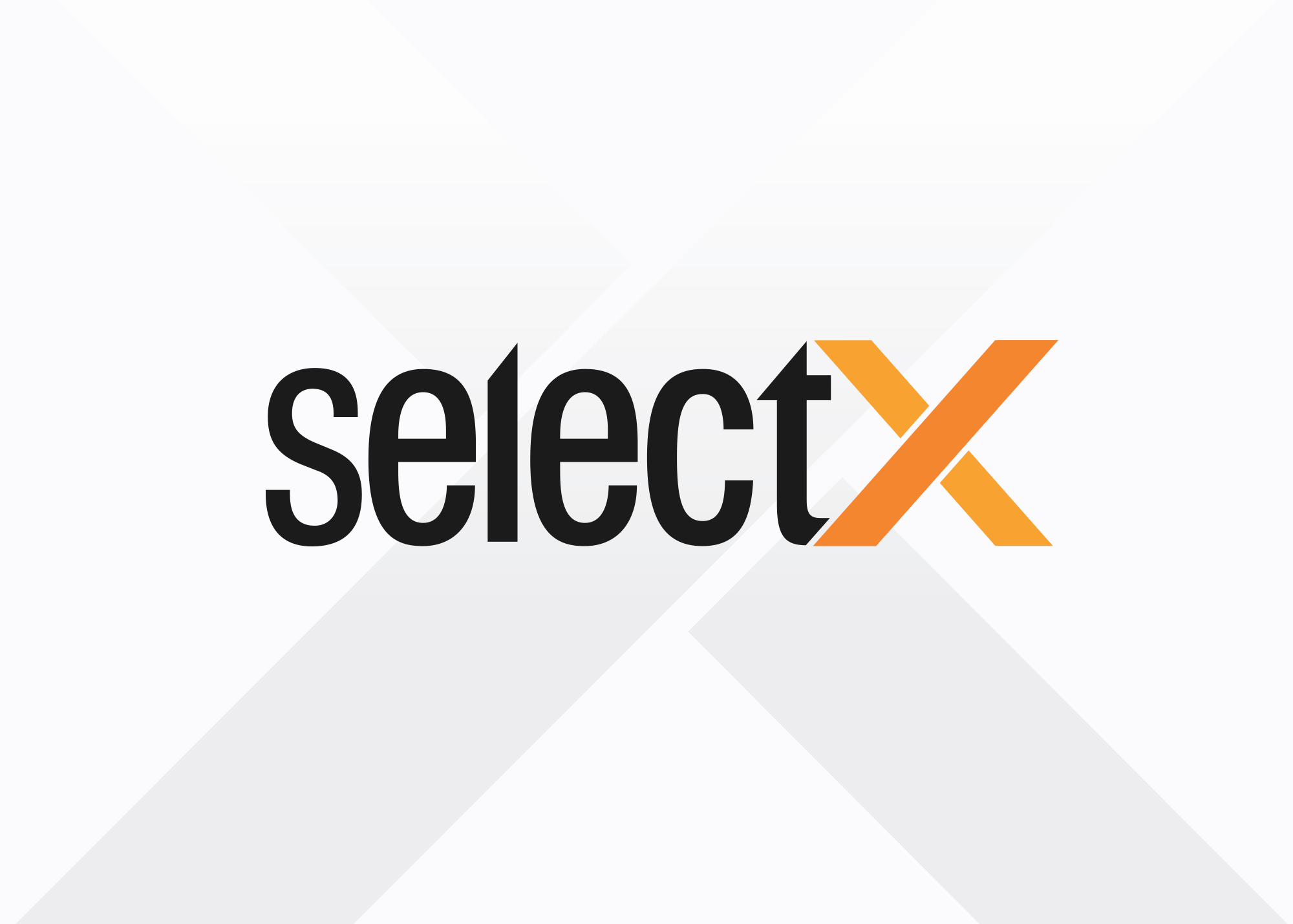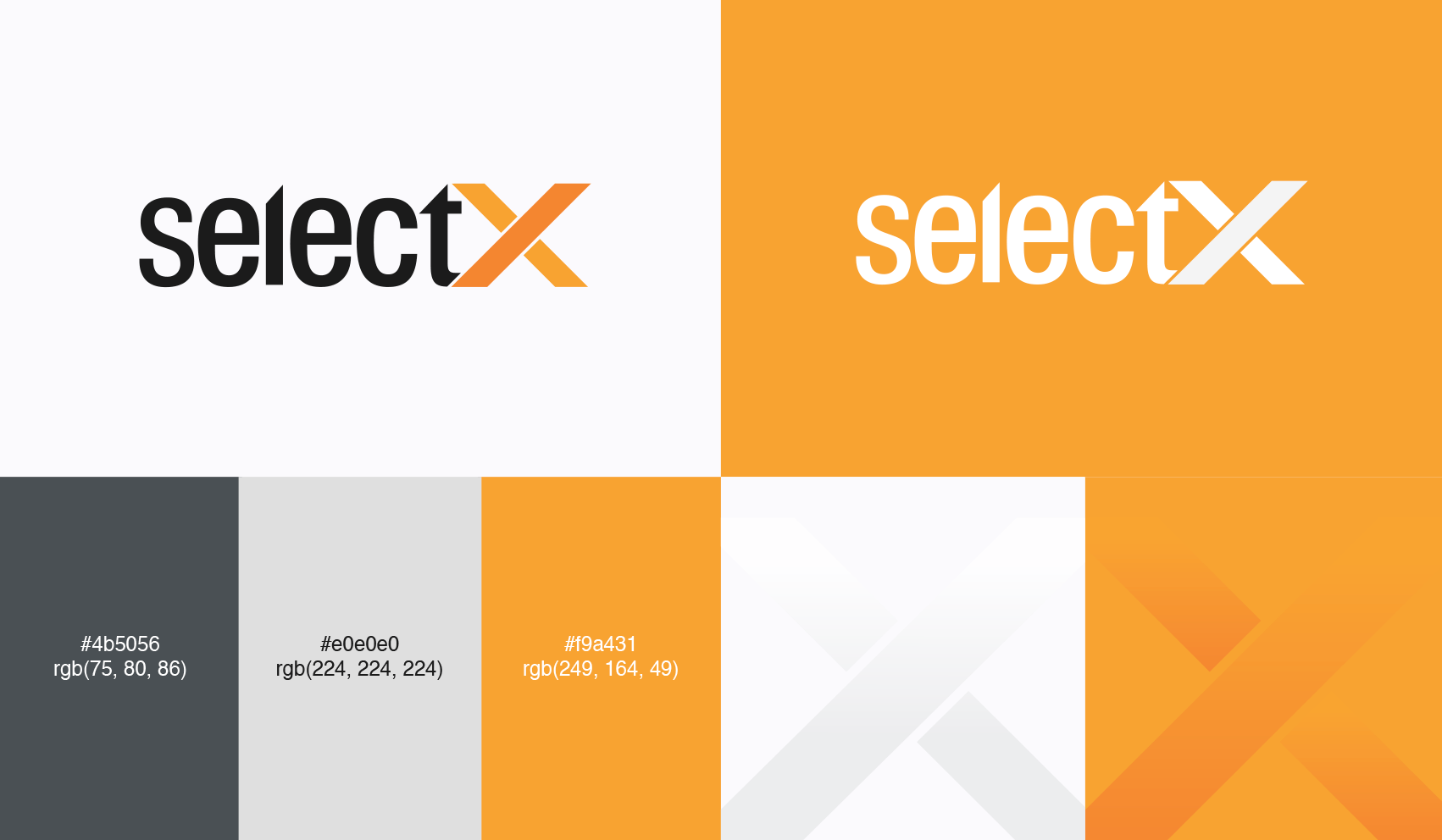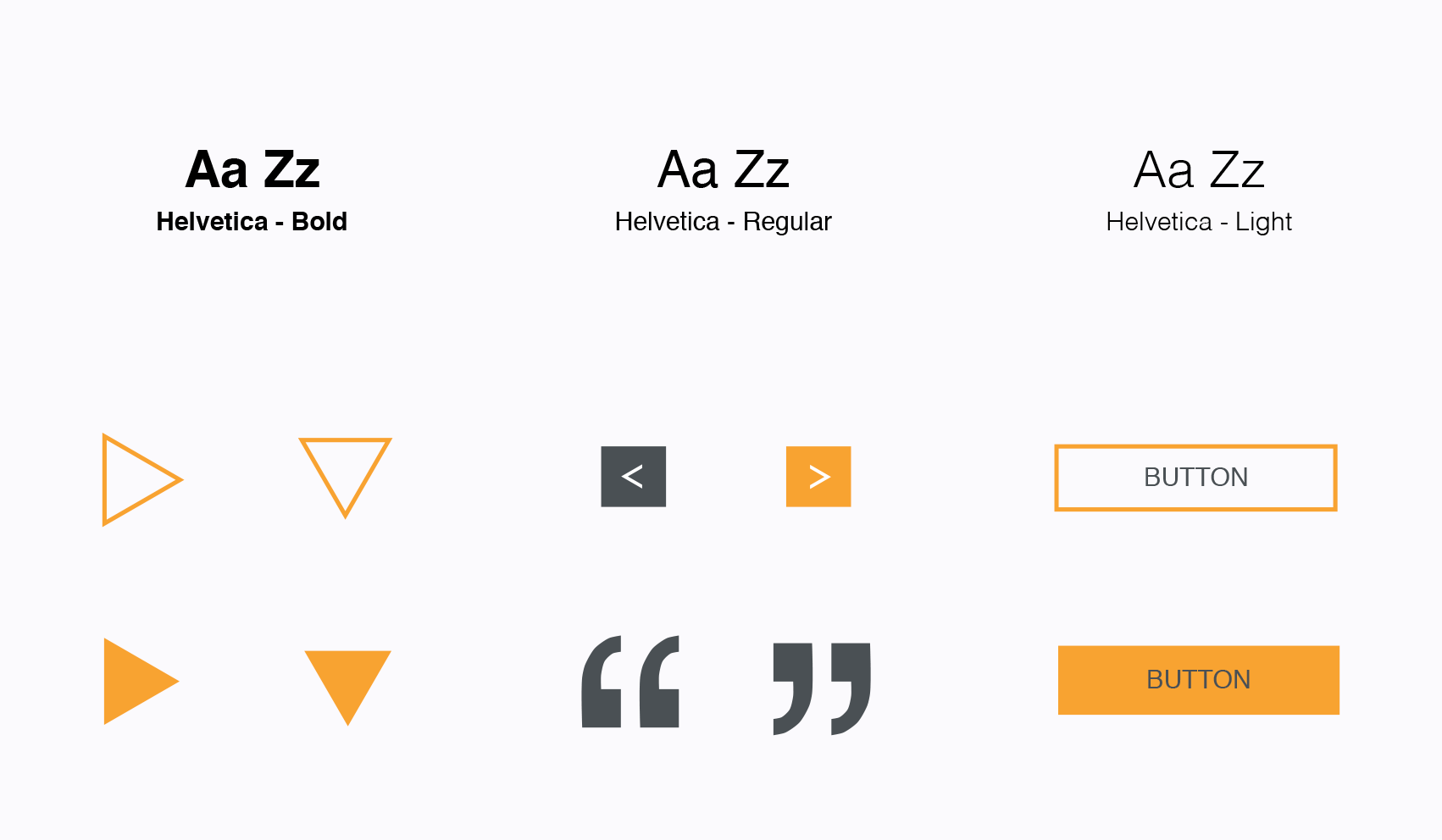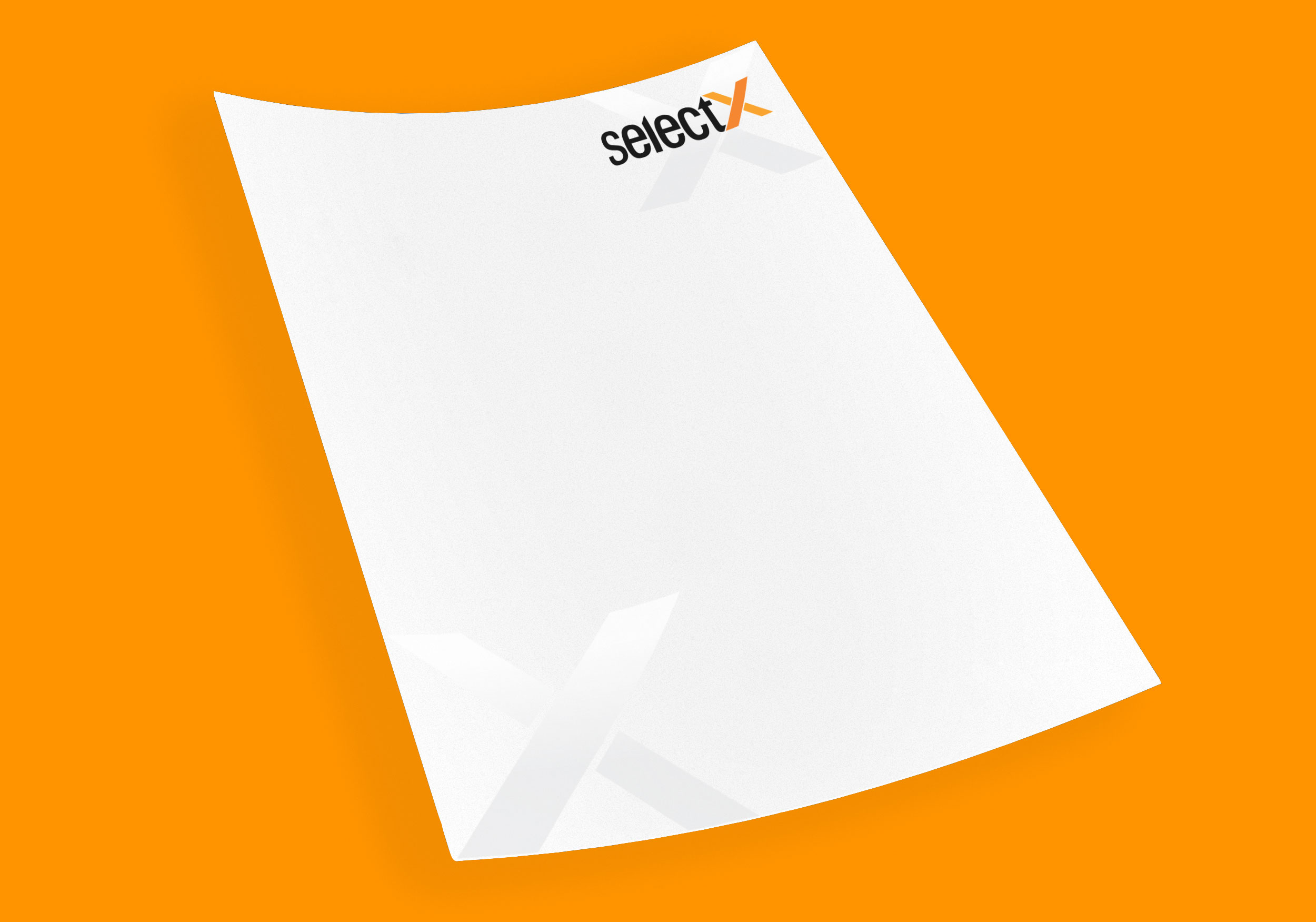 SelectX has the core values of responsibility and expertise as a consultancy firm that specialises in life and disability insurance underwriting. They challenge while upholding the essential principles of life and disability risk management.
We used the company's wealth of experience and unique fresh perspective to create a brand identity that reflects their strategic approach in helping clients create technology-based processes to deliver results.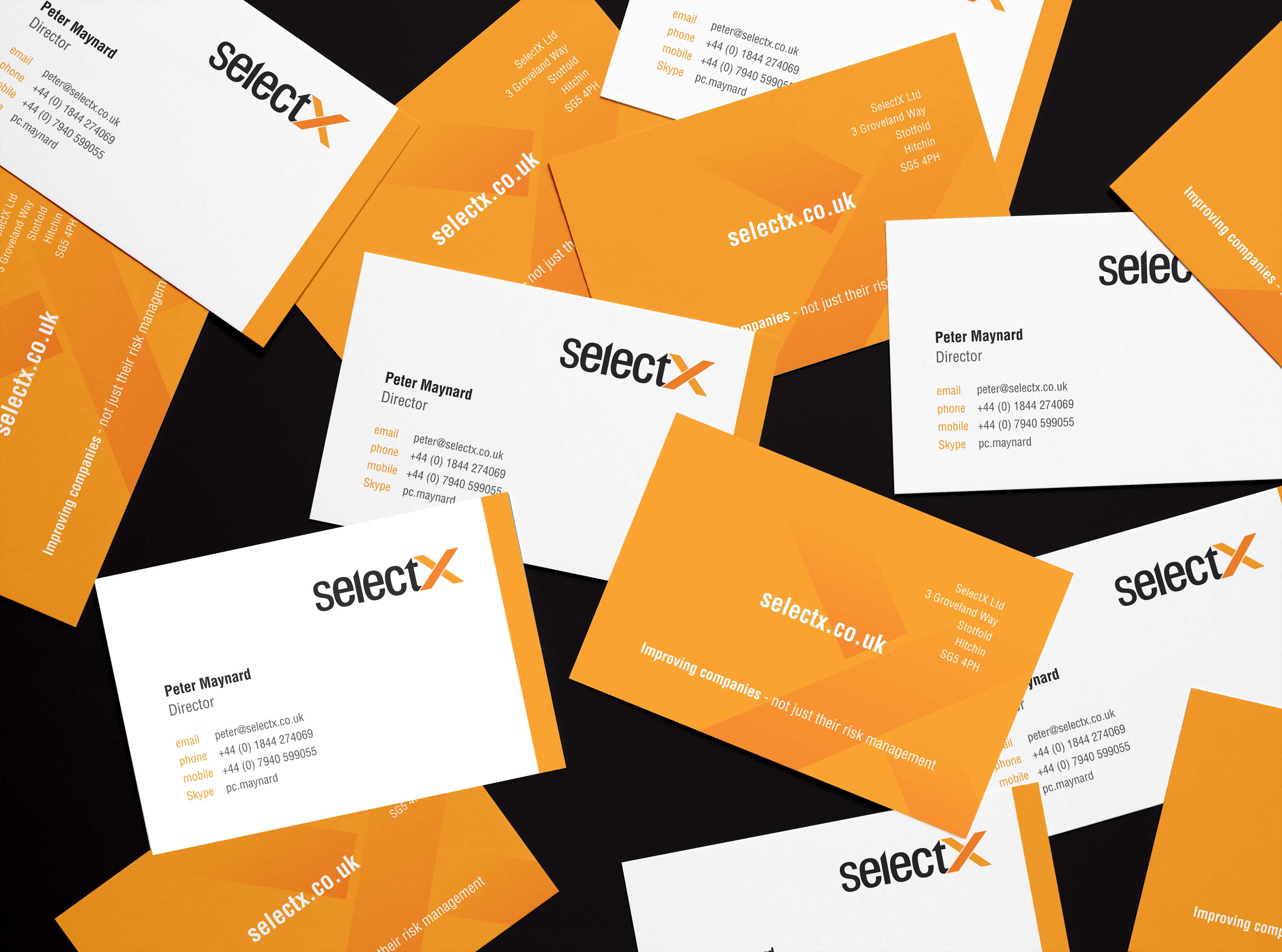 "Reactive Graphics have always looked after SelectX well. We recently rejuvenated our website: great collaboration, service and end result."
Peter Maynard | Managing Director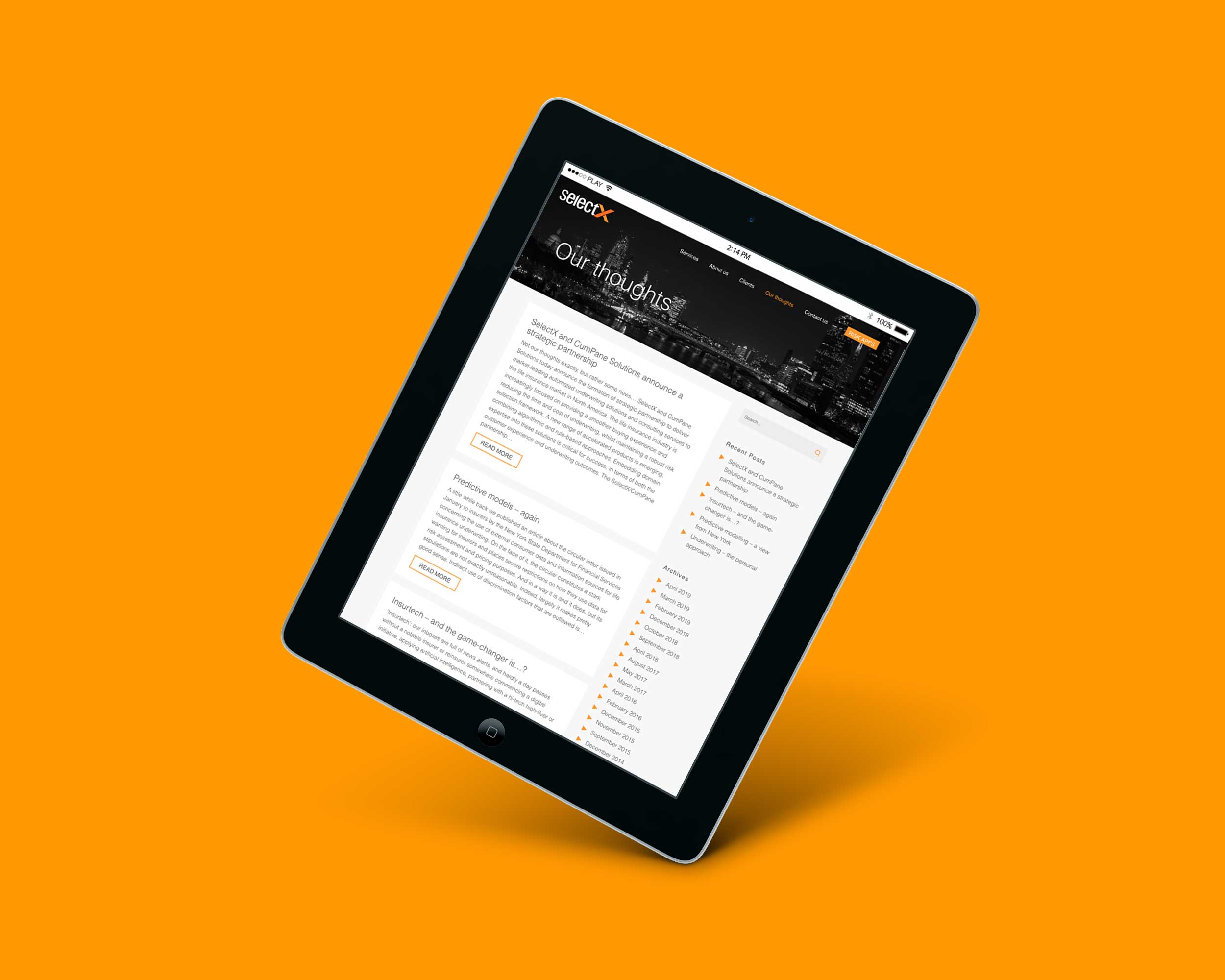 At Reactive we make sure that your company is never overlooked. To achieve this we are experts at building the right image for your business to ensure potential customers choose you over your competitors. A strong brand identity will help you make the right emotional connection with your clients.
4 key components of your brand identity include:
Company values
Values are the set of guiding principles that drive your company forwards.
Brand personality
Your brand personality shapes the way people feel about your product or service.
Unique selling point
What's your competitive edge? What helps you stand out as a business?
Tone of voice
We help you work out how your brand identity communicates with your clients.
We start by asking some difficult questions that help us and you decide who you are as a business…and who your clients are such as
What is your mission statement?
What are your company values
What is your brand personality (are you a fun, quirky consumer brand or are you more conservative, or a mixture of the two.)
How do you differentiate yourself from your competitors?
What is your tone of voice (are you discreet or shouty, approachable or aloof?)
Do you have a project you would like to discuss?